What do you need to find?
Routing Number, Hours, Login, Locations, Discounts, Careers or Ordering Checks…
At Allegacy Federal Credit Union we believe in doing the right thing for your wellbeing. That was one of the reasons we redesigned our website – to help guide you through your own personal financial journey. Because we know that change can be difficult, we took a look at some of the most searched items and put together this list to help you navigate to the places you seek the most.
---
ROUTING NUMBER 253177887  When setting up a draft or online payment, merchants will ask for the routing number. This can be be found on the footer of every webpage as well as above your account information in WebBanking.
HOURS Generally, our Financial Centers are open 9am-5pm Monday thru Thursday and 9am-6pm on Friday with our Westbrook Financial Center open from 9am-12am on Saturday. Our Contact Center opens for your calls at 7:30am Monday thru Friday. Holiday notices will be clearly posted in an alert bar at the top of every page of our website as they approach.
Sometimes these hours can vary per location, so we encourage you to check the Financial Center page for more details.
New Year's Day — January 1, 2020
M.L.K. Jr. Day — January 20, 2020
President's Day — February 17, 2020
Memorial Day — May 25, 2020
Independence Day — July 3 – 4, 2020
Labor Day — September 7, 2020
Columbus Day — October 12, 2020
Veterans Day — November 11, 2020
Thanksgiving — November 26–27, 2020
Christmas Day — December 25, 2020
LOG IN To login to Allegacy WebBanking and manage your accounts, simply click the Login button in the upper right corner of every page on our website or enter your username and password in the appropriate boxes located in the footer of every page.
LOCATIONS  Our locations can be found by clicking the Locations + ATMs link in the upper right of every webpage. You can enter your zip code to find the location nearest to you. You can also filter by ATMs and Shared Service Centers.
DISCOUNTS You can explore various discounts available to you as an Allegacy member on the Member Perks page of our website. Because these discounts are exclusive to Allegacy members, you'll need to login to WebBanking to view the discount codes for each merchant.
CAREERS You'll find all of the information you need under About + Community > Careers. Find open positions, learn more about working at Allegacy, our internal culture and employee benefits.
Order Checks To order checks login to Allegacy WebBanking and choose Additional Services then Reorder Checks from the main menu. Please note, if this is your first time ordering checks online you'll need to speak with an Allegacy Representative first. Feel free to choose Support then Live Chat from the WebBanking main menu, if it's within normal business hours, or consider visiting your nearest branch.
---
Still having trouble locating something? Let us know in the Contact Us form. Or now (available during regular business hours) for more guidance.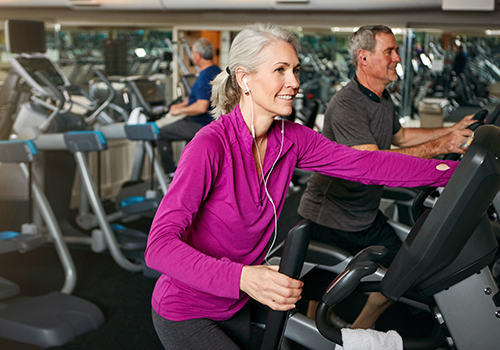 Here for Good.
A great banking partner should make life easier. That's why we focus on your personal and financial wellbeing.
join today
Third Party Site Disclaimer
You are now leaving the Allegacy Federal Credit Union website. The Credit Union does not operate this alternate site to which you are linking and is not responsible for the content of the website nor any transactions performed on this website. Privacy and security policies may differ from those practiced by the Credit Union.