Retirement Awaits. You're Building a Solid Future
You've spent most of your life working and raising a family.  You're at that point where your hard work is paying off. Your children are becoming independent and you realize there's more time for you to focus on you. Maybe you have extra time on your hands now that the kids can drive themselves. Maybe they've left for college. Either way, your nest is empty. Though you cherish the time you spent 'doing' for your family, it's time to think about how you want to spend your extra time and it's the perfect time to experiment with how you might want to spend your retirement years.
Some questions to ask yourself:
What does retirement look like? Everyone has a different vision. Some think of retirement as time to travel or spend time with the grandchildren. Others see it as the time when the mortgage is paid off and they have the financial freedom of being debt free. Still others look at retirement as the opportunity to do work they are passionate about, but maybe didn't pay enough to support their family. Make a list of those things that mean the most to you and look at what you can do now to help you get there.
How long do I want to work? The answer is key in determining how much time you have left to save and how long you might need it to last. Some people love the sense of purpose their job gives them and may want to work longer than others. Others might 'retire' from one career only to begin a second career. Or maybe you choose to work part-time or volunteer to help with the transition. The choice is uniquely yours.
Does my vision align with my spouse's vision? Now is the time to make sure you're both on the same page. You have time to discuss how you both want to spend your time and what you need to do to make sure you have the finances to make it possible.
What can I do now? Retirement is about more than money, though that plays a big part. Retirement is also about how you'll spend your time. With the kids gone, is there something in your vision that you have time to do now? Maybe it's starting a hobby. Or maybe you want to volunteer for a special cause. You might even consider traveling to one of your goal destinations before you retire. Life is still full of exciting choices, no need to wait for retirement to start acting on them.
*If you need help mapping out a plan, we're just a call away at 336.774.3400.
Those years between your children becoming adults and your retirement can be exciting. They aren't the only ones with a bright future. Yours can be just as rewarding…on your terms.
Bernard, D. (2013). What does retirement mean to you? Retrieved from http://news.yahoo.com/does-retirement-mean-165102008.html
The information contained above is for informational purposes only and is provided as a service to our members, and is not legal or tax advice.
Some links included on this page route to sites owned by an independent third party unaffiliated with Allegacy. Such links are provided only as a convenience. Allegacy does not manage the operation or content of third-party websites and is not responsible for the privacy or security policies on third-party sites. Beware of disclosing personal or account information.
*Non-deposit investment products and services are offered through CUSO Financial Services, L.P. ("CFS"), a registered broker-dealer (Member FINRA/SIPC) and SEC Registered Investment Advisor. Products offered through CFS: are not NCUA/NCUSIF or otherwise federally insured, are not guarantees or obligations of the credit union and may involve investment risk including possible loss of principal. Investment Representatives are registered through CFS. Allegacy Federal Credit Union has contracted with CFS to make non-deposit investment products and services available to credit union members.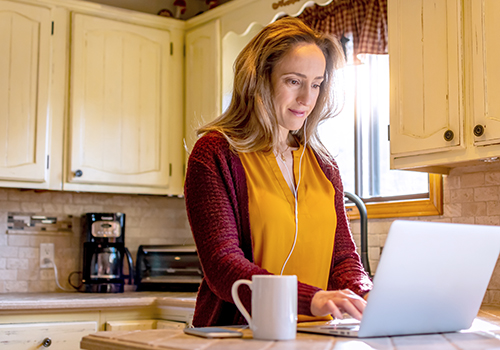 Schedule your appointment.
It's not about how much money you have; it's about making every dollar count. Our team of advisors can work with you to create a plan to accomplish your goals.
contact us
You might like...
Here a few other resources, pages and and articles you might enjoy.