Stokes County Native, Carla Hooker, Guiding Our Neighbors Through Life's Ups and Downs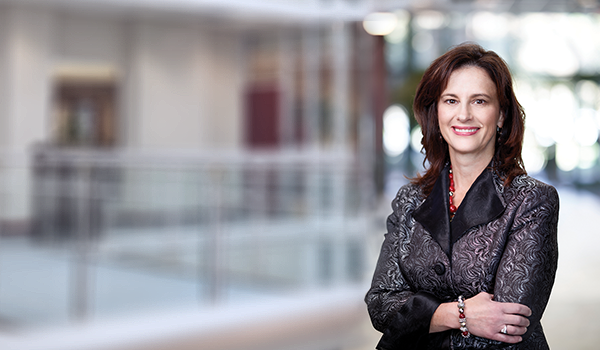 Foothills Times Magazine, Publisher: David Erickson. July, 2019
When not crunching numbers, Carla Hooker can be found hitting the Stokes and Surry County roads, feet first. As an avid outdoor lover, she is often running or hiking the area's numerous hills and trails.
"It is hard to beat the beauty and tranquility here," said Hooker, who grew up in Stokes County and now calls Walnut Cove home. "Being surrounded by nature offers such a calming presence."
Providing a similar calming presence by navigating the ups and downs on the road of life is something she does daily, as part of her professional career as a Certified Financial Planner™ with Allegacy Investment Group available through CUSO Financial Services, L.P.*
"Whether it's a change in employment or marital status, death of a loved one, birth of a child or countless other triggering events, life has a way of moving us away from what's comfortable and introducing us to a new normal," she said. "Those transitions in life are often stressful, but I encourage folks that talking with a financial planner is so important, not only during these times, but before and after as well."
Hooker's passion for helping people navigate the choppy waters of transition began very early in her financial services career, more than 20 years ago.
"I remember helping one young lady whose husband was tragically paralyzed in a car accident. She abruptly became his caretaker at a very young age. As I witnessed how emotionally and financially devastating it was for her family, I wanted to be in a position to provide guidance."
Hooker spent years preparing herself to provide that guidance.
In 2011, she set her sights on acquiring the designation of Certified Financial Planner™. As a prerequisite, she earned a bachelor's degree from Gardner-Webb University, and in 2014 received the coveted CFP® designation.  At the same time, she was able to view the industry through several different lenses. Along the way she worked in banks and investment firms and spent time with an insurance company. She believes her experience in each of these areas gives her a unique perspective.
Today, Hooker is part of a team of financial planners with Allegacy Investment Group within Allegacy Federal Credit Union. Now as she helps clients facing transition of all kinds, Hooker believes she is well-equipped to help them make smart financial choices.
For Hooker, being able to serve the people from Stokes and Surry Counties is like icing on the cake.
"This is home and I love the people here. I love using my knowledge to counsel my neighbors as they strive to reach their financial goals. The most rewarding part for me is being able to give my clients peace of mind when they find themselves in moments of transition."
Find out more about www.AllegacyInvestmentGroup.org
Non-deposit investment products and services are offered through CUSO Financial Services, L.P. ("CFS"), a registered broker-dealer (Member FINRA/SIPC) and SEC Registered Investment Advisor. Products offered through CFS: are not NCUA/NCUSIF or otherwise federally insured, are not guarantees or obligations of the credit union and may involve investment risk including possible loss of principal.Investment Representatives are registered through CFS. Allegacy Federal Credit Union has contracted with CFS to make non-deposit investment products and services available to credit union members.
You might like...
Here a few other resources, pages and and articles you might enjoy.
Third-Party Site Disclaimer
You are leaving the Allegacy Federal Credit Union website. Please review the privacy policy of the destination website if you would like to know more about the operator's privacy practices.