Student Loan
believe in what's possible.
You're investing in your future – we believe in that. We also understand that where college is concerned, it can be really difficult to make the numbers add up. An Allegacy Student Loan may be just what you need to make it work.
Apply for a loan
See if you're eligible for an Allegacy Student Loan.
Up to $5K a Year
Borrow up to $5K per year, with a maximum loan amount of $20,000 over five years
Wait to Start Paying
The repayment period begins immediately upon graduation, or if preferred, six months later
Ten Years to Repay
When repayment begins, your loan is converted to monthly payments for up to ten years
More info about Allegacy Student Loans
Both student and co-signer (if required) must be Allegacy members
Student must be enrolled for at least six credit hours at an accredited in-state school
Accrued interest and insurance premiums (if applicable) are due at the end of each plan year on July 31st
You may borrow up to $5 thousand per plan year up to a maximum of $20,000 over five years
Repayment begins at graduation, or six months after graduation
When repayment period begins, loan is converted to monthly payments for up to ten years
Calculators to help you plan for your future
Apply for a loan
See if you're eligible for a student loan.
What others are saying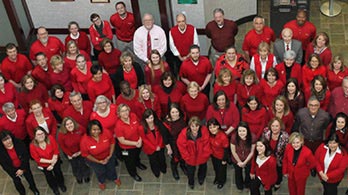 Manny M.
North Carolina member
By far better than any bank I've ever been with. Don't have to worry about all those fees and requirements. Hassle free banking.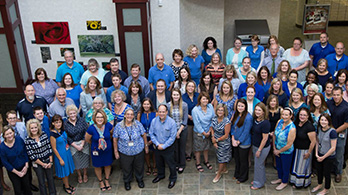 I have been an Allegacy member for a few years now. Overall, this has been a great experience. Their staff is very customer service oriented. There was a potential issue just before closing on our house, and one of the branch managers helped us work through the issue, personally seeing it through.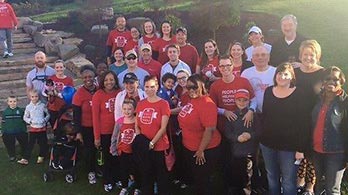 Patty S.
North Carolina member
It's the finest CU I've used in my many years, very knowledgeable cashiers, managers and loan professionals.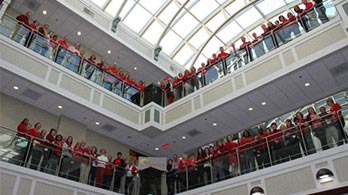 Kathy W.
North Carolina member
I have been a member with the Allegacy back when it was Reynolds Credit Union. Excellent service in the CU. Excellent service on the phone. Excellent app for my phone. Web site very user friendly. I highly recommend Allegacy FCU.
Great tellers with excellent customer service skills. Been using for over 10 plus years. Keep it up ladies and gents you rock.
Very nice bank, staff is always ready to help with whatever you need.
You might like ...
Here are a few other resources, pages and articles you might enjoy.
Not yet a member?
Believe in what's possible.
Disclosures
Our Student Loan Program is a Private Student Loan; it's not affiliated or guaranteed by the federal government. Rates, terms and products are all subject to change. You must meet all eligibility requirements to take out a loan. Loans are subject to credit approval. The rate is variable, it's based on your credit history and profile, and it's subject to change on August 1st of each year as long as your loan is deferred. The rate becomes fixed for the repayment term. A student loan in the amount of $10,000 for 60 months at 6.75%APR will have a monthly payment of $196.83.