January – June 2021 Highlights
At Allegacy, we embrace "doing right" moments that allow us to exhibit our core values of care, collaborate, grow, and serve. It's why we sponsor community events and causes that enrich the lives of our neighbors. It's what drives us to address community needs related to education, food insecurity, and health and wellbeing. It's why we volunteer our time to non-profit organizations that provide essential services to help those in need. We are proud of our commitment to being an integral part of the community where we live, work, and play.
Reinvested nearly 5% of our net income
These dollars supported our communities through charitable contributions, sponsorships and foundation gifts among our philanthropic priorities: food insecurity, education and health + wellbeing.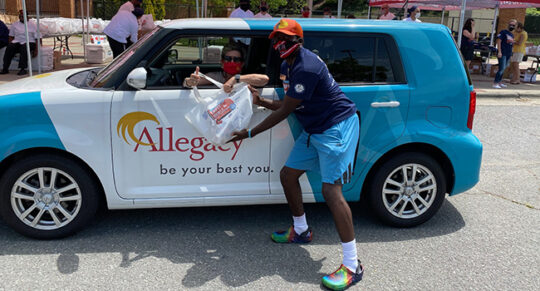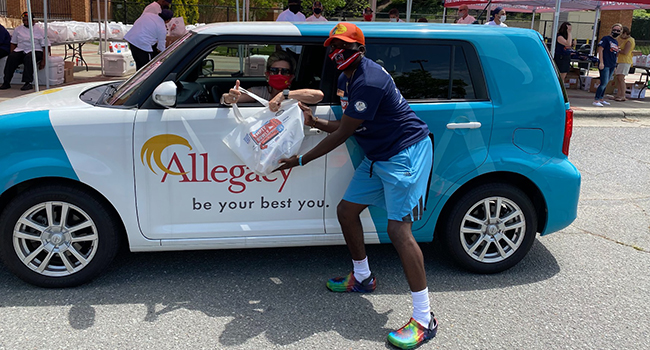 Winterlark 2021
As presenting sponsor, Allegacy helped Wake Forest Baptist Medical Center raise over $375,000, the most ever raised in its 38-year history, to fund the Cancer Patient Support Program.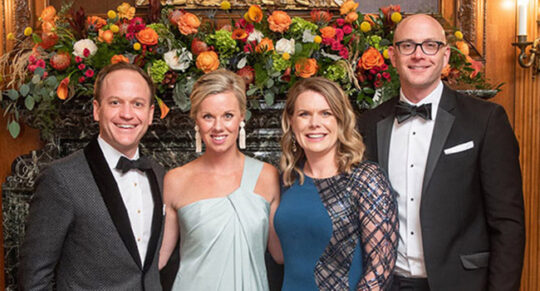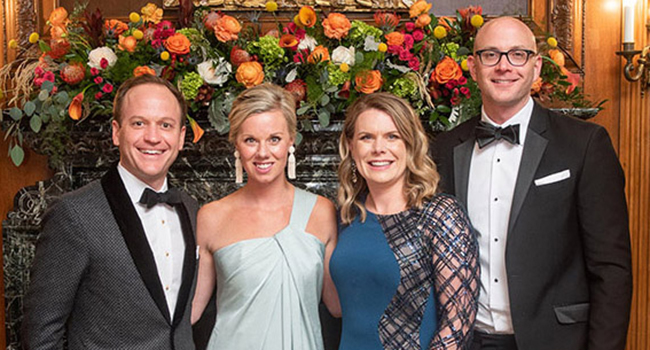 Vaccination Clinics
Collectively volunteered over 100 hours at Novant Health COVID-19 Vaccination Clinics throughout the Triad.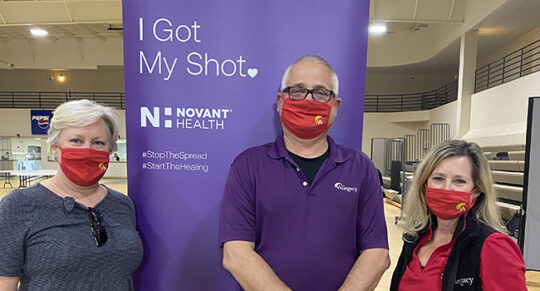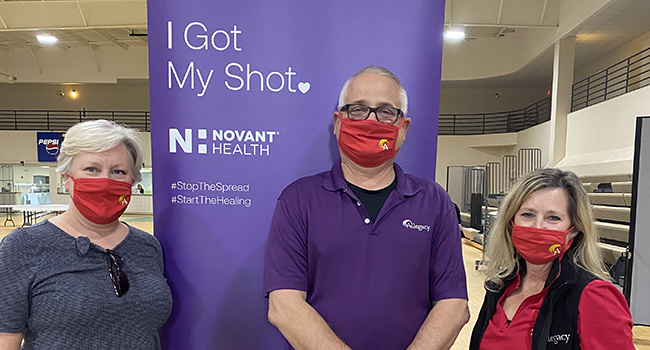 Virtual Events
Sponsored the Trellis Supportive Care Virtual Hope Run and Second Harvest Food Bank's 20th Anniversary Empty Bowls fundraiser.
Employee Engagement
Engaged employees in ongoing Community Development efforts including the Hospice Hope Run, Empty Bowls fundraiser, street cleaning, Juneteenth celebration and donations to SECU Family House, among others.
Employee Volunteer Hours
Gave back to the community by logging 1,315 volunteer hours, which translates to an economic impact of $37,530.1
DW "Don't Wait" Annual Golf Tournament
Allegacy has raised $1,140,000 for Cancer Services, Inc. over the past 21 years. Proceeds benefit cancer survivors directly, providing financial assistance, advocacy and more at no cost to the patient. The funds also benefit those in our community who want to know about cancer prevention and techniques for early detection.
We appreciate your support as a golfer, sponsor or donor.
1

According to Independent Sector, the value of volunteer time is $28.54 per hour in 2021.