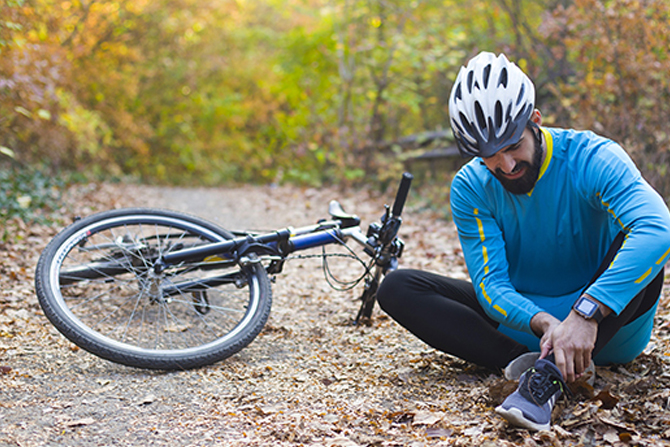 Part of caring for your family's financial wellbeing means protecting your finances in the event of an accident, injury or unexpected medical diagnosis. Health insurance may only cover a portion of the medical bills, and, even with a minor accident, costs can add up fast if you miss work or need childcare.
As an Allegacy member, you have exclusive access to Allegacy's HealthLink. This is low-cost supplemental insurance—the kind that is typically only offered by employers—available to you through Allegacy Benefit Solutions.
Whether you choose Allegacy's HealthLink Accident Indemnity policy, Cancer Insurance policy or both, you are assured of having an added layer of financial protection.
Here's how it works:
Enroll in the plan. You can do this quickly and easily online or over the phone with an Allegacy Benefits staff member, or through our website.
When an accident occurs—big or small—or you receive a first-time cancer diagnosis, the plan will pay a lump-sum benefit upon approval.
If you receive treatment for an injury, the insurance plan will continue to pay benefits for services including visits to the emergency room, doctor's office and urgent care visits upon approval. It also covers many of the costs associated with various cancer treatment options.
Here is why to consider it:
You'll receive fast, unrestricted cash benefits paid directly to you.
It can help you save on out-of-pocket costs and offset high-deductible health insurance plans.
You are guaranteed issue with no health questions asked.
Allegacy's HealthLink saved Austin and his family $1,500.

"When my daughter fell and fractured her arm, our Urgent Care and orthopedic bills for x-rays and treatment were over $1,500. My family is on a high-deductible insurance plan, so I would have had to pay those costs out-of-pocket or from my HSA account. Instead, I submitted the claim to HealthLink and received a check for $3,000 in 10 days! For less than $320 a year for full family coverage, it's already paid off. The best thing about this policy is that it pays based on the injury, not just what the provider charges." -Austin, Allegacy member
Take the 3 easy steps to protect your family.
Simply enroll online via our Allegacy's HealthLink area on our website, or talk to a non-commissioned Allegacy Benefit Specialist by calling 336.765.2101, and press 4 for Allegacy's HealthLink. You can also use our online appointment scheduler to sign up for a phone call time that best fits your schedule. They can help you determine the best options for you. These plans are only available to Allegacy Credit Union members. Plans for dental and vision coverage are also available.
If you're not a member, join today!
Benefits and insurance services are offered by Allegacy Benefit Solutions, a part of The Hilb Group of North Carolina, LLC, and are not insured by the NCUA nor guaranteed by Allegacy Federal Credit Union.