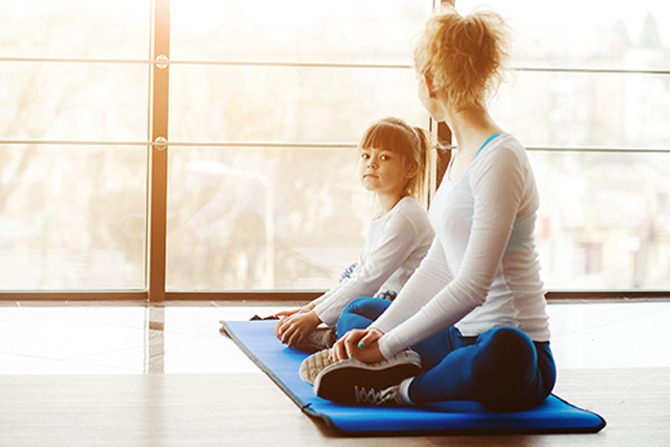 At Allegacy we believe that a truly healthy life is more than physical health, it's financial health too. Because of our shared goal of improving the overall wellbeing (including physical and financial) of the lives of our respective members, we've partnered with the YMCA of Northwest North Carolina to offer an innovative product that encourages a healthy lifestyle by offering financial rewards based on visits to the Y.
Yes, you read that right – we're offering financial rewards just for visiting the Y! Now Y members will have access to unique incentives that help them be the best they can be – physically and financially – by rewarding healthy behaviors. With an AllHealth Wellness Account members earn up to 1.00% APY* on their savings balance up to $10,000. The more they visit the Y, the more they earn†!
Overall, this partnership is about becoming champions for improving the overall health and wellbeing of the folks who live and work in our community. It's the right thing to do for business and the right thing to do for our members and the community.
Learn more and sign up today at your nearest Allegacy Financial Center location. Bring in your YMCA of Northwest North Carolina membership card and we'll link your account so the more you move, the more you'll save.  Call 336.774.3400 for more details.
Allegacy is federally insured by NCUA. * APY = Annual Percentage Yield. Rates are effective as of 04/01/16. Rates, terms, products, and services may change at any time without notice. † The AllHealth Wellness Account is a variable rate account that earns dividends at different rates based on the number of visits made to the YMCA of Northwest North Carolina ("YMCA") in the previous month. E.g. March YMCA visits will be used to calculate your April AllHealth Wellness Dividend. All balances earn 0.10% APY. Plus, balances up to $10,000 earn the applicable AllHealth Wellness APY of 0.10%, or 0.40%, or 0.90%, depending on the number of YMCA visits. Could show as two postings on your statement. All requirements must be met to earn highest dividends. YMCA visit data is provided by the YMCA. One account per household. One visit per household per day. The minimum balance required to open this account and earn dividends is $5.00. Some transfer/withdrawal limitations and restrictions may apply. Fees may reduce the earnings. Offer only available to consumers.