Setting goals is easy – but what about achieving them? To get to the finish line, you need a smart plan. This is where our award-winning Financial Advisors available through CUSO Financial Services, LP (CFS)* can help, offering products and services for every stage of life, and working closely with you to develop a plan to build your dreams on.
Our Planning Process
Your CFS Financial Advisor will help you build a plan that meets your needs. We'll look at your current spending, saving and investing, learn about your goals and priorities, make objective recommendations and support your efforts moving forward through the implementation and management of your plan.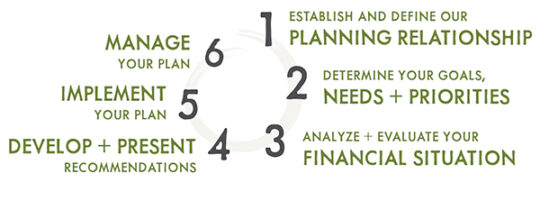 Leader Recognized for Outstanding Service
Steve Franke, program manager for Allegacy Investment Group, through (CFS*), was awarded the Kehrer Bielan Top Directors Award for outstanding
service.