Benefit Solutions
go beyond the everyday.
Designing a benefits package for your workforce takes resources, creativity and depth of experience. When you call on Allegacy to partner with you in that process, you can expect a cost-effective result that serves your business objectives as well as your employees' needs.
Contact us
Begin the conversation. Talk to us about Benefit Solutions.
Beyond Insurance
Comprehensive, customized solutions for you and your employees, with a variety of meaningful benefits
Drop Costs, Not Benefits
We'll develop resourceful ways to control costs without sacrificing coverage
Easy, Affordable
With our benefits group dedicated to your account, we offer responsive, complete service
Products and Services
Group Medical, Dental, Life, Vision, Long & Short Term Disability Insurance / Long-Term Care
Commercial Property and Casualty (including General Liability and Workers Compensation)
Worksite Benefit Solutions
Gap Insurance
ACA & ERISA Regulatory Compliance
HRIS/Benefit Administration Systems
Private Label Programs
Individual Medical and Dental Insurance
Medicare Supplements
Healthcare Advocacy Programs
Corporate Wellness Initiatives
HR Services
Disaster Recovery Solutions
Meet Our Sales Team
Thank you for taking the initiative to help your organization be its best. We welcome any questions you may have, and we look forward to working with you.
Liz Gallops
Individual Specialist/Account Manager
Phone: 336.774.3467
Locations: Westbrook
Cheryl Grant
Vice President of Sales
Phone: 336.774.3451
Locations:
530 North Trade St., Suite 302
Winston-Salem, NC 27101
John Heath
Employee Benefits Advisor
Phone: 336.774.3447
Locations:
530 North Trade St., Suite 302
Winston-Salem, NC 27101
Chad Huff
Vice President of Sales
Phone: 336.774.3448
Locations:
530 North Trade St., Suite 302
Winston-Salem, NC 27101
What others are saying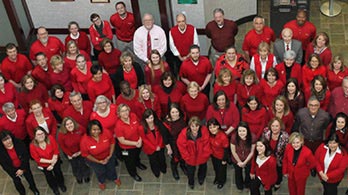 Manny M.
North Carolina member
By far better than any bank I've ever been with. Don't have to worry about all those fees and requirements. Hassle free banking.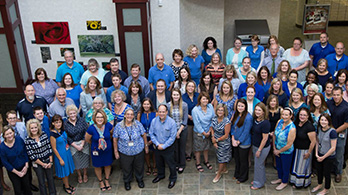 I have been an Allegacy member for a few years now. Overall, this has been a great experience. Their staff is very customer service oriented. There was a potential issue just before closing on our house, and one of the branch managers helped us work through the issue, personally seeing it through.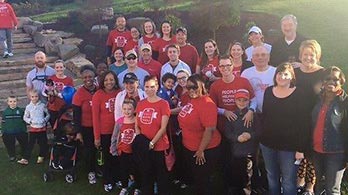 Patty S.
North Carolina member
It's the finest CU I've used in my many years, very knowledgeable cashiers, managers and loan professionals.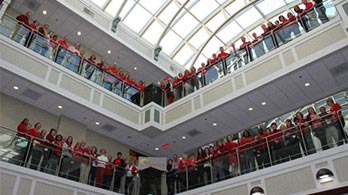 Kathy W.
North Carolina member
I have been a member with the Allegacy back when it was Reynolds Credit Union. Excellent service in the CU. Excellent service on the phone. Excellent app for my phone. Web site very user friendly. I highly recommend Allegacy FCU.
Great tellers with excellent customer service skills. Been using for over 10 plus years. Keep it up ladies and gents you rock.
Very nice bank, staff is always ready to help with whatever you need.
Begin the conversation
Talk to us about benefit solutions today.
Or call 336.765.2101
You might like ...
Here are a few other resources, pages and articles you might enjoy.
Let's be our best, together
When you become an Allegacy member, the benefits aren't just individual. When you invest with us, we invest in arts, education, health and community service organizations throughout the Triad. It brings us joy to help our community thrive. It's also the right thing to do.
Become an Allegacy member.
Disclosures
Benefits and insurance services are offered by Allegacy Benefit Solutions, LLC, a subsidiary of Allegacy Services, LLC, and are not insured by the NCUA nor guaranteed by Allegacy Federal Credit Union.