Who we are
Helping members pursue wellness of mind, body and wallet since 1967.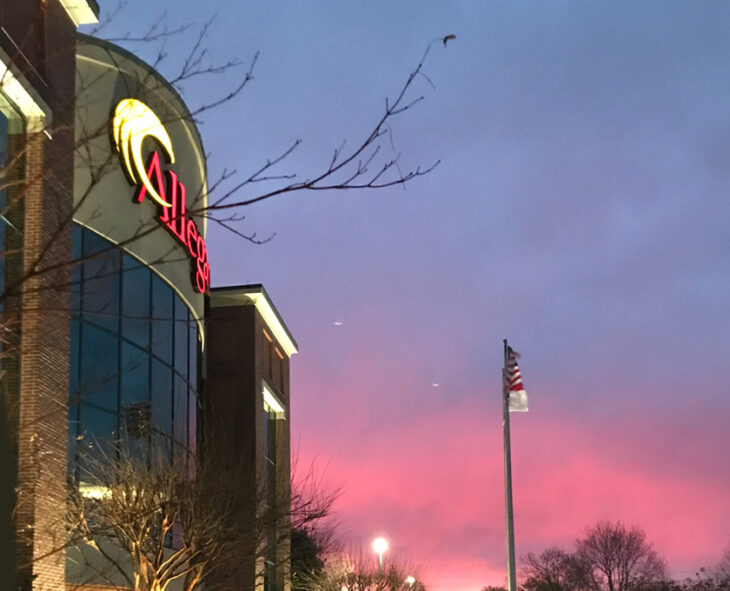 Welcome to Allegacy.
Our goal is to help you – and our entire community – thrive. We believe that by making smart choices, you can take control of your finances. With wellness of mind, body and wallet, you can attain and sustain meaningful goals. And we're here to support you in that journey. Learn more about who we are, where we're located and how to get involved below.
Who We Are
As a credit union, Allegacy is member-owned and not-for-profit. We offer lower fees and higher earnings than you'd find at a bank. We measure success by how we serve members. Our goal is to help you think creatively about your path and do our best to help you reach your goals.
Where We're From
Allegacy began in 1967 and grew steadily, prioritizing our members' best interest at every step. Today, we're one of the largest, most financially-sound institutions in North Carolina.
We'll always do the right thing for your wellbeing.
Doing right is our singular focus, and we mean it. Your health — your overall wellbeing — is a matter of balance. It's about creating joy and growth. This belief shows in everything we do — from the values we cultivate in our team, to the resources we offer our members.
1st Place Desjardins Youth Financial Education Award
This award recognizes Allegacy's efforts to promote financial literacy to youth under 18 years via virtual workshops, curated educational webpages with original content, and a new kids savings account with financial resources for parents and guardians.
What others are saying ...
The Allegacy team members are phenomenal! I have had such great interactions from the tellers to the loan officers. Super Company!!!

Kathy

— Winston-Salem, NC
Together, we're stronger.
At Allegacy, we continually look for ways to support the health of our community and meet its needs. It brings us joy to help our community thrive. It's also the right thing to do.
In 2022, Allegacy donated nearly

5%

of our net income to support the community's food insecurity, education + health + wellbeing

Allegacy has paid back

$2.9M+

in dividends to members with checking and savings accounts

The Allegacy team spent

5200

hours volunteering and providing financial education
Become a credit union member.
Join online now. The application takes about 10 minutes. Just have your ID, Social Security Number and funding account info ready.
Join Now