Learning Resources
Read, absorb, grow in your financial wellness journey.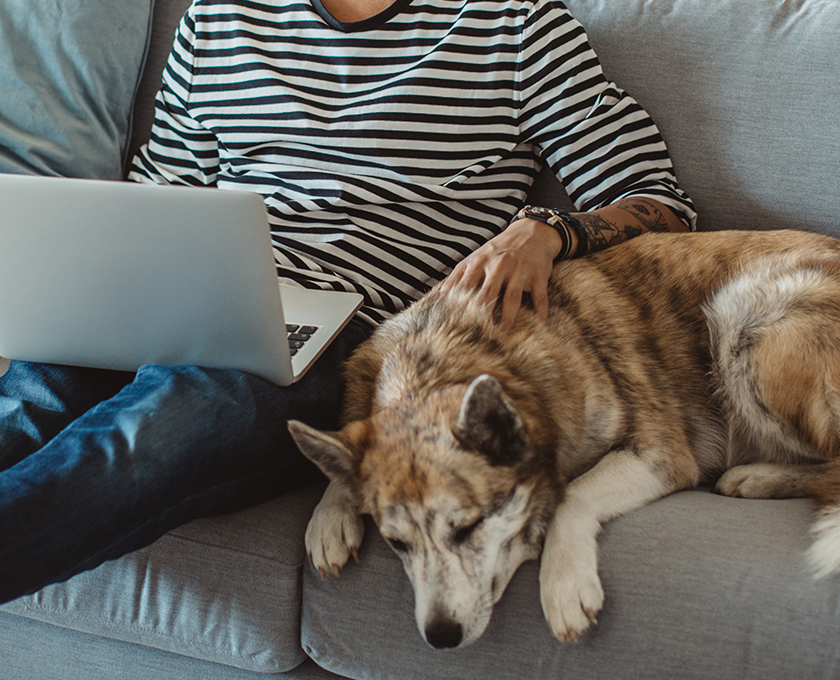 At Allegacy Federal Credit Union, we are focused on promoting financial health within our membership, staff and community. When you're in charge of your financial future, we're happy. We invite you to browse the content below – which is loaded with on-demand financial tips and resources – to help you meet your goals.
Financial health, it makes cents.
Let Allegacy help you along your financial wellness journey with Enrich, an interactive financial education tool. Mobile and tablet enabled, Enrich delivers dynamic content and lessons on a range of personal finance topics that enhance your financial wellbeing.
Create your profile to unlock custom financial tools + courses
Complete your Financial Wellness Checkup for a personalized learning plan
Enter the $1000 Monthly Challenge to learn more + possibly win a prize
Explore Enrich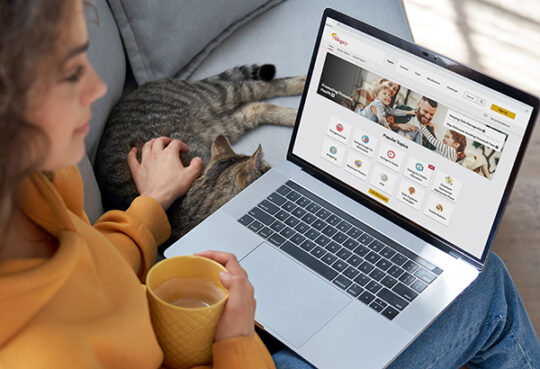 Overdraft: Stay balanced + save money
Maintain a healthy bottom line by leveraging these resources and tools to expertly manage your accounts, keep a positive balance, and avoid unnecessary fees.
An overdraft occurs when money is withdrawn from a bank account and the available balance goes below zero. For example, when you write a check or swipe your debit card but do not have enough money in your checking account to completely fund the transaction. In this situation, the account is said to be "overdrawn" and certain fees apply.
When looking at your account balance, it's important to understand the difference between the current and available balance. The available balance includes any deposits, withdrawals, and transfers that have already posted to the account and are available for immediate use.
Another important consideration is the posting order of transactions. Deposits are generally posted to your account when they are received, but a hold is often placed on a deposited check, meaning that the full amount may not be available to you immediately. Debits – from checks, ACH payments, and debit card transactions – often vary in how and when that they are presented by merchants.
Overdraft protection is a way to fund an account that has been overdrawn using funds from another account, such as a savings, secondary checking, money market, or line of credit. In an overdraft situation, certain fees and limits apply. Customers have the option to opt in or out of overdraft protection at any time. Without this service, transactions would be declined possibly causing embarrassment and inconvenience.
Follow these useful tips to avoid overdraft situations, leaving more money for you to enjoy:
Track your transactions

– Take advantage of Allegacy's digital tools to keep regular tabs on your account balances, spot a low balance, or identify a transaction that has not yet posted to your account.

Set account alerts

– Enabling push notifications is an easy way to stay abreast of your account activity. Choose from specific balance thresholds, large deposits and withdrawals, or a weekly balance update. Payment reminders are another great tool for keeping track of your bills and avoiding overdraft.

Adjust payment dates

– Contact your lenders and service providers to request a change in payment dates to make it easier for you to make ends meet without overdrawing your account. Just be aware that it may take one billing cycle to implement the change.

Utilize digital payments and transfers

– If posting order is a concern, opt for digital payments and transfers as they will typically post sooner than checks. Both WebBanking and the Mobile app will allow you to schedule and edit payments and transfers.

Create some margin

– While it is not always possible, try to keep a minimum balance in your account at all times, such as $100. Consider this your cushion should some of your transactions clear before you have a chance to make a deposit. Set up a low balance alert to make sure you maintain your designated margin.

Be an informed consumer

– Do your homework to become familiar with Allegacy's account rules and associated fees. Reach out to one of our customer service representatives with clarifying questions.
Enrich Financial Wellness

– Explore Enrich content related to effective account management, budgeting, and minimizing fees. Take advantage of one-time fee waiver program by completing the Enrich Budgeting course.

Account Alerts

– Enable push notifications, like a weekly balance update or large withdrawal alert, to stay abreast of account balances and avoid overdraft

Overdraft Video

– Watch this Overdraft video to learn about the current and available balance, posting order, and tips for avoiding overdraft situations
Activities
Challenge yourself or teach others to grow in their financial knowledge with these engaging activities.
Take control of your finances
Looking for more ways to enhance your financial health? Take advantage of our educational videos!
Gas Savings

Look for simple ways to stretch your gas dollars.
Grocery Savings

Small changes can add up to savings at the grocery store.
Inflation Tips

Adjust your habits and goals to keep up with inflation.