Learning Resources
Read, absorb, grow in your financial wellness journey.
At Allegacy Federal Credit Union, we are focused on promoting financial health within our membership, staff and community. When you're in charge of your financial future, we're happy. We invite you to browse the content below – which is loaded with on-demand financial tips and resources – to help you meet your goals.
Financial health, it makes cents.
Let Allegacy help you along your financial wellness journey with Enrich, an interactive financial education tool. Mobile and tablet enabled, Enrich delivers dynamic content and lessons on a range of personal finance topics that enhance your financial wellbeing.
Create your profile to unlock custom financial tools + courses
Complete your Financial Wellness Checkup for a personalized learning plan
Enter the $1000 Monthly Challenge to learn more + possibly win a prize
Explore Enrich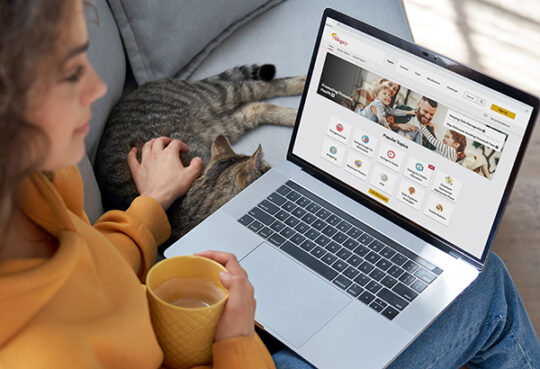 Activities
Challenge yourself or teach others to grow in their financial knowledge with these engaging activities.
Take control of your finances
Looking for more ways to enhance your financial health? Take advantage of our educational videos!
Gas Savings

Look for simple ways to stretch your gas dollars.
Grocery Savings

Small changes can add up to savings at the grocery store.
Inflation Tips

Adjust your habits and goals to keep up with inflation.