Join Our Team
When you pour energy into your role, we don't take it for granted. We help you be your best with opportunities for development.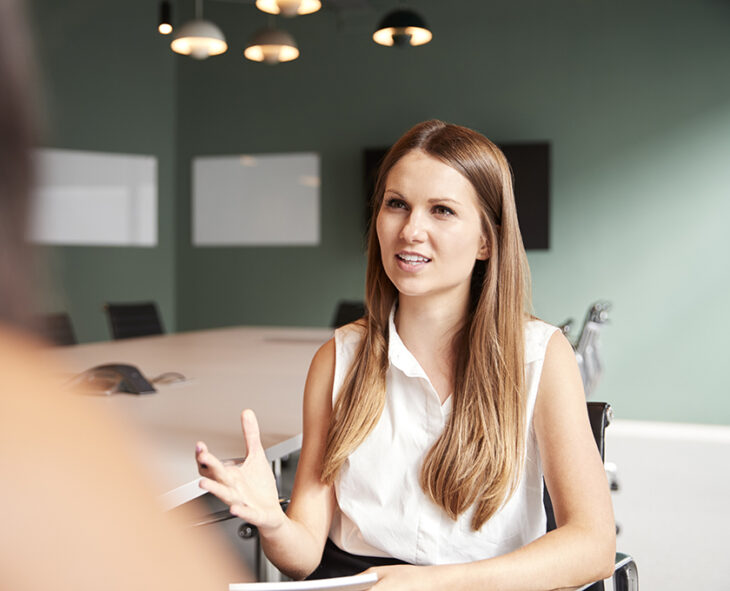 At Allegacy, "Doing Right" is a guiding principle that shapes who we are, and our role in the community. And it most certainly begins with how we engage and support our employees and teammates, and emanates outwardly from there. We know that by offering you challenging work and opportunities for growth, good things happen for everyone.
Culture
We hold ourselves accountable to live our brand promise in meaningful ways every day.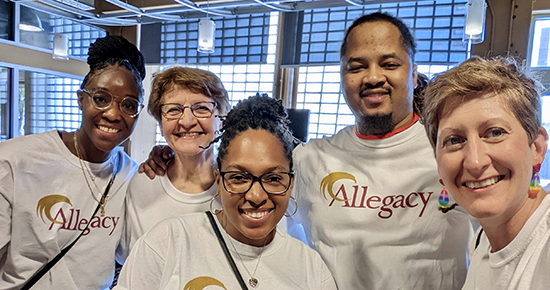 Award-Winning Care
We believe that caring for our teammates results in caring for our members. The Healthiest Employer competition has noticed, awarding us top honors every year since 2012.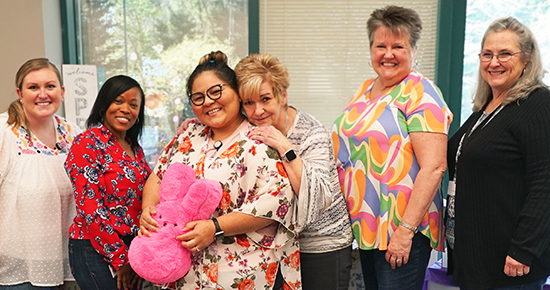 Elevated Growth
We prioritize personal and professional development. When we're at our best, our members can be, too.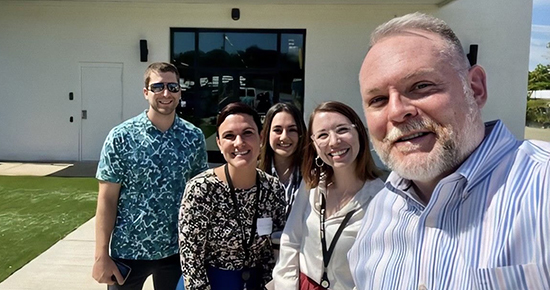 Serve + Collaborate
We listen to others' needs and take action to meet them, while encouraging the sharing of new ideas and relying on our team to achieve shared goals.
At Allegacy, we are intentional with our support and focus on improving DE+I across the organization.
We encourage you to simply be who you are. We serve by advocating for one another in our organization and in our communities. We care by respecting our differences and acknowledging the value of each individual. We collaborate bringing together a brilliant mix of people, celebrating the strength of our differences and the power of our unity. We grow together on our DE+I journey.
Comprehensive Medical
Comprehensive Dental
Comprehensive Vision + Prescriptions
Employee + Family Life Insurance
Short + Long-Term Disability
Voluntary Long-Term Care
Flexible Spending Account
Paid Time Off
Accommodations for New Parents/Maternity Leave
Paid Holidays
Volunteer Leave
Flexible Work Arrangements*
401(k) with Company Matching
Recruiting Referral Bonus
Recognition
Tuition Reimbursement
Paid Continuous Training
Internal Promotions
Wellness Incentive Program
Fitness Facility at Westbrook Plaza
Community Service Matching Grant**
Comprehensive Dental
Voluntary Long-Term Care
Paid Time Off
Paid Holidays
401(k) with Company Matching + Retirement Contribution
Recruiting Referral Bonus
Recognition
Paid Continuous Training
Internal Promotions
Wellness Incentive Program
Fitness Facility at Westbrook Plaza
Helping our members be their best starts with helping one another do the same. That's why Allegacy commits to supporting your overall wellbeing — physical, emotional, social and purpose. The Wellness Program is meant to be rewarding, so we partner with Vitality for motivational discounts, freebies and fun.
What employees are saying ...
We were able to save a member over $500 a month on his payments. Everybody said that it wouldn't be possible. But he said 'you were able to do that for me'. It really put a smile on my face that nobody could take away.

Treva L.

— employee since 2006
Find Your Place
Browse current positions and apply for openings within our organization, headquartered in Winston-Salem, NC, and with locations in Charlotte, Davidson, High Point, Mocksville, Greensboro and Mt Airy.
Explore Our Careers
Together, we're stronger.
At Allegacy, we continually look for ways to support the health of our community and meet its needs. It brings us joy to help our community thrive. It's also the right thing to do.
In 2022, Allegacy donated nearly

5%

of our net income to support the community's food insecurity, education + health + wellbeing

As Presenting Sponsor of SummerLark 2022, Allegacy helped raise

$65,000

to fund Atrium Health Wake Forest Baptist's Cancer Patient Support Program with a total raised of $310,000 (and counting!)

The Allegacy team spent

5200

hours volunteering and providing financial education