Community Wellbeing Impact Report
Together, we emerged stronger in 2021.
At Allegacy, we embrace "doing right" moments and enjoy reflecting upon the shared successes and impactful moments of 2021. As we emerged stronger, caring for our community and helping our members reach their goals remained our top priorities. In our evolved togetherness, we've continued to support one another. The numbers are still coming in but let's celebrate all the strides we made so far this year – thank you for showing up and shining on!
The Allegacy team spent

5K+

hours volunteering and providing financial education

Allegacy helped members save

$22K+

on average via debt reduction

Allegacy contributed

$490K

to our community by funds raised, charitable contributions + more
165K

members chose a savings account as a way to grow their balances

Allegacy helped

546

families move into the home of their dreams or save money on their current one through refinancing

The Financial Planning team created

250

financial plans for retirement, family growth and other life transition preparation
Allegacy funded

11K+

goals through loans for everything from new rides to higher education to orthodontics

Allegacy forgave

$16M

through 295 Payroll Protection Loans

Allegacy Benefit Solutions provided

14K

employees their insurance coverage in partnership with 300 employers
The way we live, work + learn evolved.
And so did the way you asked us to bank. With our digital everywhere suite of products, we complemented our in-person Financial Center services with more access by voice, SmartWatch, palm scan, mobile and via video.
Allegacy members made

173K+

check deposits using their smartphone camera and our Mobile App

Allegacy members completed

215K+

transactions on our Interactive Teller Machines (ITMs)

Allegacy members completed

36K+

smiling live teller assists via ITM video
Annual Golf Tournament a huge success
The most recent DW "Don't Wait" Annual Golf Tournament raised $80,000, bringing Allegacy's total contribution to Cancer Services, Inc. to $1.2 million in its 22-year history. Proceeds benefit cancer survivors directly, providing financial assistance, medical supplies, special programs, advocacy and more at no cost to the patient. The funds also benefit those in our community who want to know about cancer prevention and techniques for early detection.
Join us for this year's tournament
Or show your support with a donation
Reinvested nearly 5% of our net income
These dollars supported our communities through charitable contributions, sponsorships and foundation gifts among our philanthropic priorities: food insecurity, education and health + wellbeing.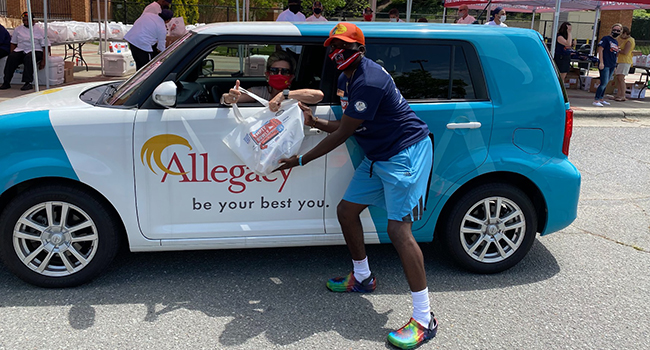 Presenting Sponsor of Winterlark 2021
Allegacy helped Atrium Health Wake Forest Baptist raise over $375,000, the most ever raised in its 38-year history, to fund the Cancer Patient Support Program. Allegacy is committed to the promise that no one faces cancer alone and will sponsor SummerLark 2022.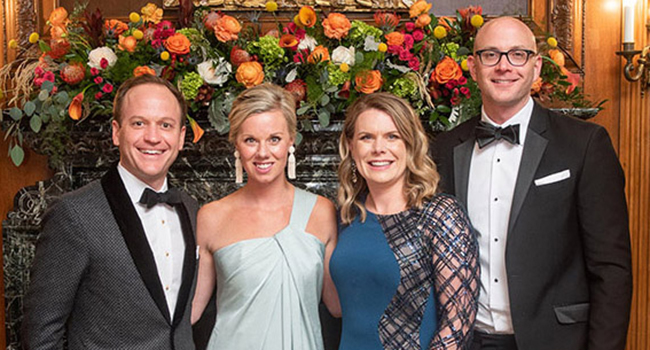 Volunteered at Vaccination Clinics
Collectively volunteered over 100 hours at Novant Health COVID-19 Vaccination Clinics throughout the Triad.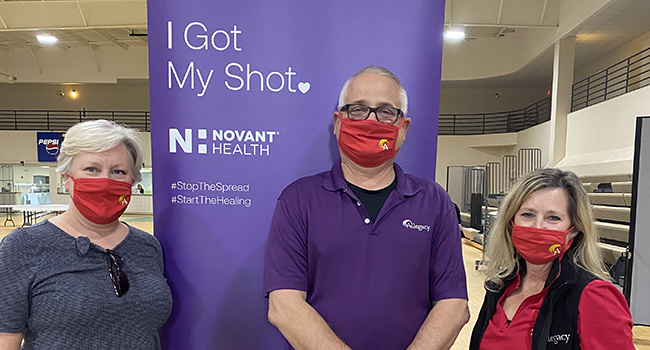 Gave back to the community
Logging 1,910 volunteer hours, which translates to an economic impact of nearly $55,000.¹
Virtual Events
Sponsored the Trellis Supportive Care Virtual Hope Run, Second Harvest Food Bank's 20th Anniversary Empty Bowls and Farm to Fourth fundraisers, the American Red Cross Salute to Heroes and the Women's Council Garden Party.
Employee Engagement
Engaged employees and members in on-going Community Development efforts like the Virtual Hospice Hope Run, the Walk to End Alzheimer's, street cleaning, the Heart Walk and donations to SECU Family House, Cover the City blanket drive, and the Salvation Army's Angel Trees, among others.
Celebrated Community Diversity
Celebrated the rich diversity within our community by supporting Winston-Salem's Juneteenth celebration, the REACH Women's Conference, Winston-Salem State University, Cone Health's Women's Only Virtual Run, the Black Philanthropy Initiative, and the YWCA Women of Vision Awards.