Business Value Checking
build muscle. gain flexibility.
Get started earning dividends with Business Value Checking, which offers low fees and high returns on a limited-transaction account. No service fee with minimum average balance, no fees on the first 750 transactions a month and up to $5,000 free currency deposits a month.
Open an account
Get your Business Value Checking account started today.
Earn Dividends
$10 service fee waived with minimum balance of $5,000; dividends on tiered balances
Free Transactions
A $0.35 fee is waived for the first 750 transactions* you make each month
Free Deposits
Deposit up to $5,000 in currency each month for free, with no fees applied
Access the money in your account via debit card, which is provided to you for free
A Business Credit Card can help you manage expenses while freeing up company cash
Mobile banking, text alerts, eStatements and WebBanking put all the tools in your hands
Calculators to keep your business's savings on track
What others are saying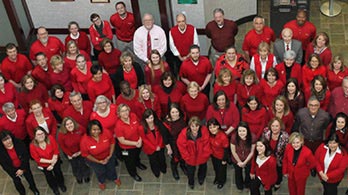 Manny M.
North Carolina member
By far better than any bank I've ever been with. Don't have to worry about all those fees and requirements. Hassle free banking.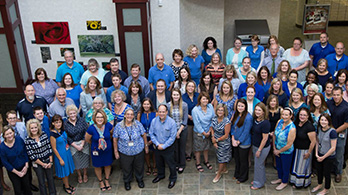 I have been an Allegacy member for a few years now. Overall, this has been a great experience. Their staff is very customer service oriented. There was a potential issue just before closing on our house, and one of the branch managers helped us work through the issue, personally seeing it through.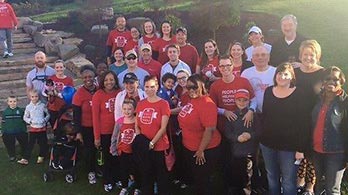 Patty S.
North Carolina member
It's the finest CU I've used in my many years, very knowledgeable cashiers, managers and loan professionals.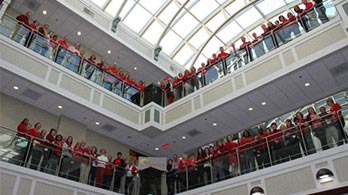 Kathy W.
North Carolina member
I have been a member with the Allegacy back when it was Reynolds Credit Union. Excellent service in the CU. Excellent service on the phone. Excellent app for my phone. Web site very user friendly. I highly recommend Allegacy FCU.
Great tellers with excellent customer service skills. Been using for over 10 plus years. Keep it up ladies and gents you rock.
Very nice bank, staff is always ready to help with whatever you need.
Open your account
Get your business checking account started today.
You might like ...
Here are a few other resources, pages and articles you might enjoy.
Let's be our best, together
When you become an Allegacy member, the benefits aren't just individual. When you invest with us, we invest in arts, education, health and community service organizations throughout the Triad. It brings us joy to help our community thrive. It's also the right thing to do.
Not yet a member?
Become an Allegacy member today.
Disclosures
1

* Includes all paper and electronic debits, credits, and items deposited.