Visa Check Card
get things done. free your day.
You're not sitting still — you're going places. And thanks to Visa®, you can make purchases just about anywhere you go in the world with money directly debited from your checking account. Our Check Card is simply a smarter way to get things done.
Get your card
Apply for your Allegacy Visa Check Card today.
Go Anywhere
Visa is accepted at more than 10 million ATMs, restaurants and stores across the world
Fraud Protection
Get automatic fraud detection, with zero liability* for unauthorized transactions
Faster, Easier, Safer
Using a check card is faster, safer and more convenient than writing checks
To help protect you and your finances consider signing up for fraud text alerts. If fraud is suspected on your Allegacy Check Card, you'll immediately receive a text notification* alerting you to the suspicious activity. From there you can validate whether or not the transaction is fraud or choose to receive a call from us.
*Message and data rates may apply based upon your wireless provider.
What others are saying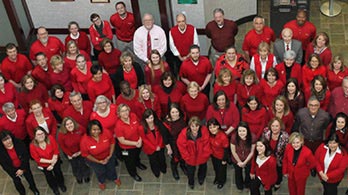 Manny M.
North Carolina member
By far better than any bank I've ever been with. Don't have to worry about all those fees and requirements. Hassle free banking.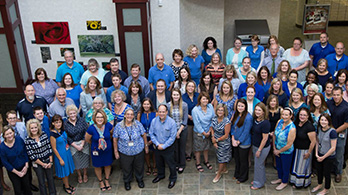 I have been an Allegacy member for a few years now. Overall, this has been a great experience. Their staff is very customer service oriented. There was a potential issue just before closing on our house, and one of the branch managers helped us work through the issue, personally seeing it through.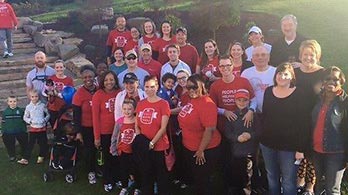 Patty S.
North Carolina member
It's the finest CU I've used in my many years, very knowledgeable cashiers, managers and loan professionals.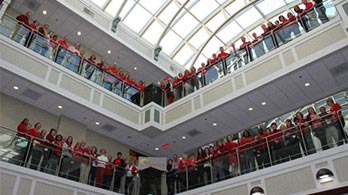 Kathy W.
North Carolina member
I have been a member with the Allegacy back when it was Reynolds Credit Union. Excellent service in the CU. Excellent service on the phone. Excellent app for my phone. Web site very user friendly. I highly recommend Allegacy FCU.
Great tellers with excellent customer service skills. Been using for over 10 plus years. Keep it up ladies and gents you rock.
Very nice bank, staff is always ready to help with whatever you need.
Get your card
Apply for your Allegacy Visa Check Card today.
Calculators that help you manage your debt smartly
You might like ...
Here are a few other resources, pages and articles you might enjoy.
Become a member
Easy, secure. Make your day.
Disclosures
* Zero Liability Fraud Protection does not apply to ATM transactions or PIN transactions not processed by Visa, and certain commercial card transactions. Notify Allegacy immediately of any unauthorized use. For specific restrictions, limitations and other details regarding unauthorized use, see your account agreement.