From smartwatch to voice-enabled banking to contactless access, our expanded digital suite makes it easy to access your finances no matter where you are. As an Allegacy member, you have the tools to manage your finances wherever and whenever you need to – monitoring accounts from multiple institutions, paying bills, depositing checks with your phone camera and more
Allegacy is here for you with more than 100,000 members using our digital + interactive tools to manage accounts, transfer funds, pay bills, create budgets and more.
Your most powerful digital banking tool! Use this to do many transactions that will save you a trip to a Financial Center.
Transfer money – even from other institutions
Set up recurring transfers
Make loan or credit card payments
Pay bills automatically with WebPay
Open or apply for a new account
Order checks + make a stopy payment
It's free, secure and just takes a minute to register.
Manage paying your bills for multiple service providers from our secure website, and track your payment history online. Schedule single or recurring payments in advance to never be late paying a bill again. View demo »
Your budget, simplified. Manage money across multiple institutions, all in one place. Analyze your spending behavior, find ways to save and track all expenses. Available in WebBanking and in our Mobile App. View demo with WebBanking » View demo in Mobile App »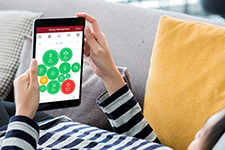 Access statements* as soon as they're ready. Protect your info by keeping it out of the mail. Sign up for eStatements when logged into WebBanking by clicking Additional Services in the top menu bar.
Allow other users to access your personal or business account with their own secure login. Assign, revoke or adjust privileges for any user at any time, while keeping your restricted accounts private.
Mobile Banking App
Allegacy is here for you with our five-star Allegacy Mobile Banking app which enables you to manage your accounts, view the latest transactions, pay bills, transfer funds, make loan payments, and make mobile check deposits with your smartphone camera. You can also quickly locate our branch and ATM network and even live chat with an Allegacy Member Services Representative. Be connected while on-the-go 24/7.
It's free, secure, easy to use and available through the App Store™ or Google Play™. To ensure the security of your account information, the Allegacy app should only be downloaded from one of these legitimate and authorized app store locations.
Download the App Now
Mobile Banking Features
Manage Your Accounts
Manage your accounts and view transaction histories. Transfer funds easily, and even schedule future and recurring transfers.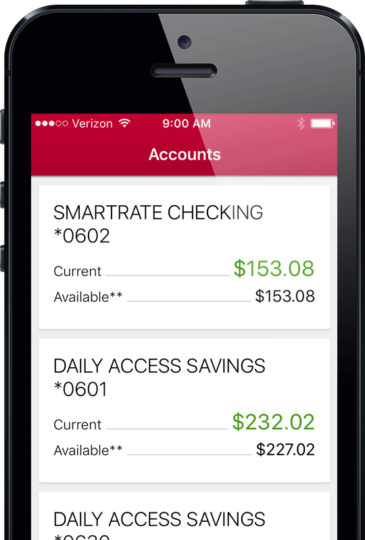 Make Deposits from Anywhere
Quickly and easily deposit checks with Mobile Deposit by taking a photo with your mobile device. Deposit up to $5,000.00 per deposit, per member. Watch how easy it is to deposit checks with your smartphone. View demo »
Pay Bills
Use WebPay to stay on top of your bills. Once logged in, tap the Bill Pay icon in the main menu at the bottom of the screen. Set the pay date, confirm payment information and submit your payment!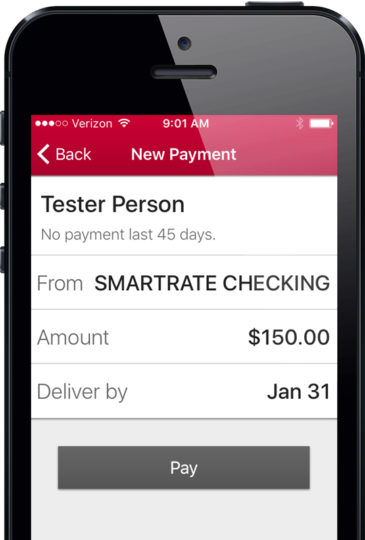 Manage your budget
Your budget, simplified with the Money Management tool. Manage money across multiple institutions, all in one place. Analyze your spending behavior, find ways to save and track all expenses. View demo »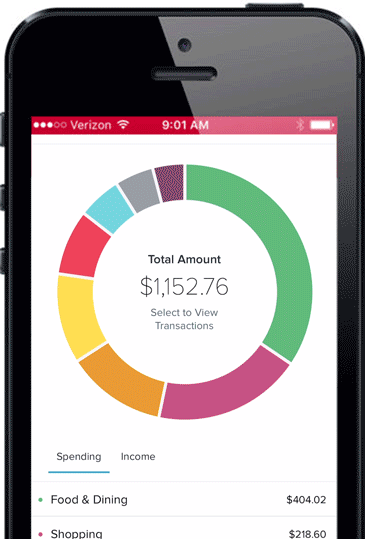 Make Loan Payments
Manage your loan payments from your smartphone. Click the Pay button on your loan account in My Accounts. This will allow you to transfer funds from your other Allegacy accounts to make a payment on your loan.
Pay Your Friends
With Popmoney, all you need to pay someone is their cell phone number or e-mail.
Download the App Now
Our expanded digital suite for wherever life takes you:
Touch-free account access is here with Verifast.
Allegacy is providing innovative cardless account access with palm authentication technology. Register once at any of our Financial Centers, then you can scan your palm by hovering over the VerifastTM Palm Authentication scanner. Secure + convenient, access your account without needing your card at an ITM or in Allegacy Financial Centers!
Alexa Voice Banking
Add the Allegacy skill to Alexa for voice-activated account info and basic transactions using "Hey, Alexa" voice commands. Learn more on Amazon.com »
Smart Watch
Be in the know, wherever you go with smart banking on your smartwatch from Allegacy. To get started, log into the Allegacy Mobile app, select "More", go to the Settings cogwheel, Quick Balance and choose your Apple Watch or Android Watch to enable your device and manage your account list. You will need to download the Allegacy app to your SmartWatch device to complete the setup.
Disclosures
Some restrictions may apply to mobile services. Message and data rates may apply for mobile and text banking services.