Kernersville
Financial Center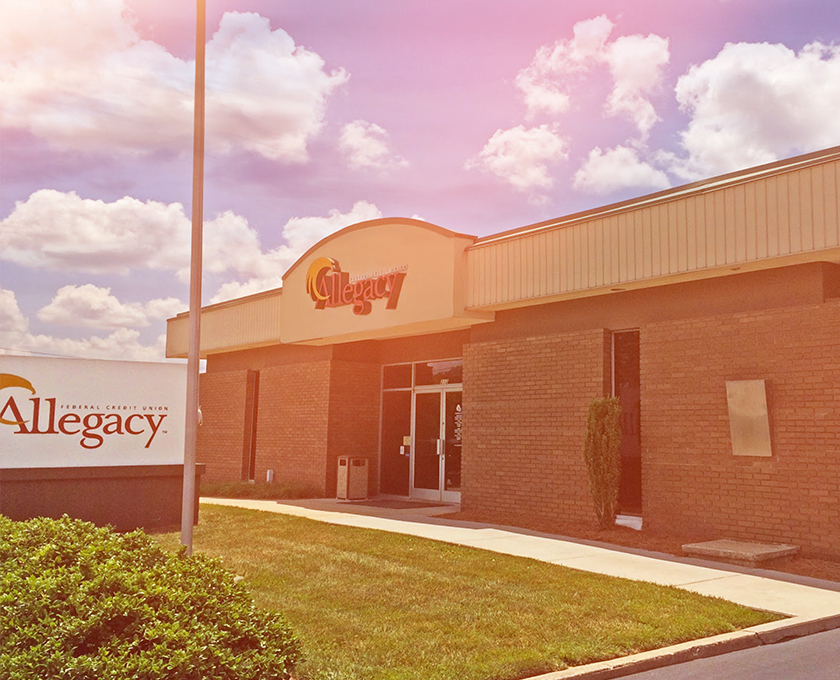 This full-service financial center is the only location in Kernersville, and holds the Allegacy record for serving the most shared branching members. It has a drive-through, a night drop, safe deposit boxes, and an ATM. There's also free coffee. Our CFS* Financial Advisor and mortgage specialist are available on designated days, or by appointment. Register to use Verifast palm authentication technology to access your account without needing your card at an ITM or inside.
Financial Center Hotline: 336.774.3400
Lobby Hours and Appointments Available during business hours as listed.
Location
Kernersville Mountain Street Financial Center
212 E Mountain St
Kernersville, NC 27284
Lobby Hours
Monday – Thursday: 9:00 AM – 5:00 PM,
Friday: 9:00 AM – 6:00 PM
Drive Thru Hours
Monday – Thursday: 8:30 AM – 5:00 PM,
Friday: 8:30 AM – 6:00 PM
500
Calories burned per day laughing with members
300
Members we help toward financial wellness each week
Closures
New Year's Day — January 2, 2023
M.L.K. Jr. Day — January 16, 2023
President's Day — February 20, 2023
Memorial Day — May 29, 2023
Juneteenth Day — June 19, 2023
Independence Day — July 4, 2023
Labor Day — September 4, 2023
Columbus Day — October 9, 2023
Veterans Day — November 10, 2023
Thanksgiving — November 23 – 24, 2023
Christmas Day — December 25, 2023