North Patterson
Financial Center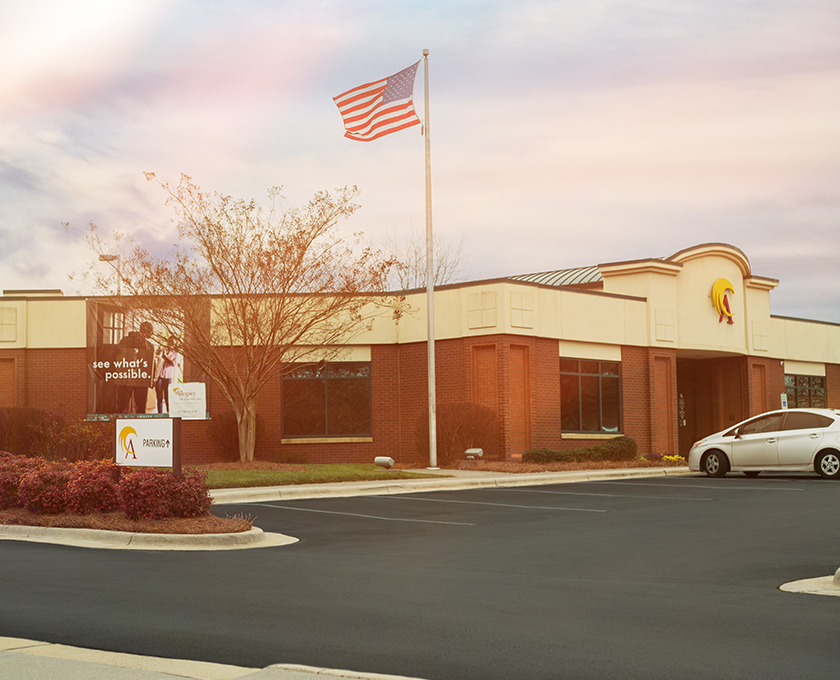 North Patterson is a busy location with free coffee and lots of smiling faces. We have safe deposit boxes and two drive-up ATMs. A CFS* Financial Advisor is available on site and mortgage representatives are available as needed. Register to use Verifast palm authentication technology to access your account without needing your card at an ITM or inside.
Financial Center Hotline: 336.774.3400
Lobby Hours and Appointments Available during business hours as listed.
Location
North Patterson Financial Center
4680 North Patterson Avenue
Winston-Salem, NC 27105
Lobby Hours
Monday – Thursday: 9:00 AM – 5:00 PM,
Friday: 9:00 AM – 6:00 PM
Drive Thru Hours
Monday – Thursday: 8:30 AM – 5:00 PM,
Friday: 8:30 AM – 6:00 PM
450
Miles run for fun this year
90%
Meals eaten at Sylvia's Honey Tree restaurant
Blowing Rock
Favorite spot in the Blue Ridge Mountains
Closures
New Year's Day — January 2, 2023
M.L.K. Jr. Day — January 16, 2023
President's Day — February 20, 2023
Memorial Day — May 29, 2023
Juneteenth Day — June 19, 2023
Independence Day — July 4, 2023
Labor Day — September 4, 2023
Columbus Day — October 9, 2023
Veterans Day — November 10, 2023
Thanksgiving — November 23 – 24, 2023
Christmas Day — December 25, 2023