Unsecured Loans
get what you need, to get to "go."
Sometimes, getting to the starting line is the hardest part. At Allegacy we offer Unsecured Loans and lines of credit with no collateral required, so you can get the capital you need, with an option for a rate discount to help you make the most of it.
Apply for a loan
See if you're eligible for an Unsecured Loan.
Up to $35,000
Borrow up to $25,000, or open a line of credit of up to $35,000, depending on eligibility
No Collateral
No collateral required, and less paperwork to wade through – get to your funds faster
AutoPay Discount
Get a discount of up to 0.50% on your rate when you use AutoPay payment protection
More info about Unsecured Loans
Loans available up to $25,000*
Lines of credit available up to $35,000
Calculators to help you manage your debt smartly
What others are saying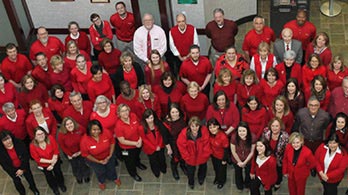 Manny M.
North Carolina member
By far better than any bank I've ever been with. Don't have to worry about all those fees and requirements. Hassle free banking.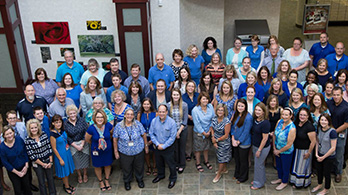 I have been an Allegacy member for a few years now. Overall, this has been a great experience. Their staff is very customer service oriented. There was a potential issue just before closing on our house, and one of the branch managers helped us work through the issue, personally seeing it through.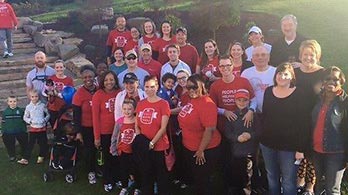 Patty S.
North Carolina member
It's the finest CU I've used in my many years, very knowledgeable cashiers, managers and loan professionals.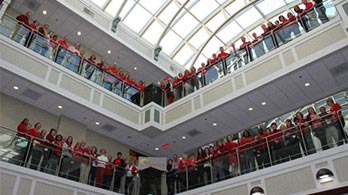 Kathy W.
North Carolina member
I have been a member with the Allegacy back when it was Reynolds Credit Union. Excellent service in the CU. Excellent service on the phone. Excellent app for my phone. Web site very user friendly. I highly recommend Allegacy FCU.
Great tellers with excellent customer service skills. Been using for over 10 plus years. Keep it up ladies and gents you rock.
Very nice bank, staff is always ready to help with whatever you need.
Apply for a loan
See if you're eligible for an unsecured loan.
You might like ...
Here are a few other resources, pages and articles you might enjoy.
Let's be our best, together
When you become an Allegacy member, the benefits aren't just individual. When you invest with us, we invest in arts, education, health and community service organizations throughout the Triad. It brings us joy to help our community thrive. It's also the right thing to do.
Not yet a member?
Move forward on your plans.
Disclosures
* Some restrictions apply to loans over $10,000. Maximum amount of credit over this amount cannot at any time exceed the lesser of either 50% of your net worth or 85% of your liquid assets. Ask your lender for details.