Battleground
Financial Center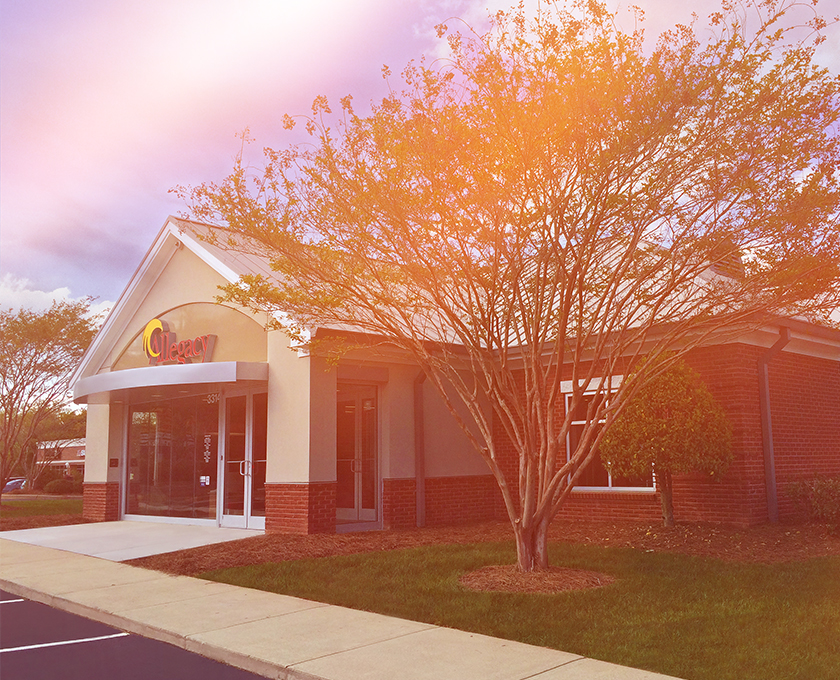 This location was our first office in Greensboro. We offer loans, safe deposit boxes, free coffee, and a caring and dedicated team. Mortgage Officers and CFS* Financial Advisors are available by appointment. Register to use Verifast palm authentication technology to access your account without needing your card at an ITM or inside. Note, the parking entrance is at the two neighboring entrances by Carolina Eye and Pet Supermarket.
Financial Center Hotline: 336.794.8500
Lobby Hours and Appointments Available during business hours as listed. Drive-Thru Interactive Teller Machine (ITM) open 24/7 with Live Teller Assist available during normal business hours, including Saturday, 9:00 am – 12:00 pm.
Location
Greensboro Battleground Financial Center
3314 Battleground Avenue
Greensboro, NC 27410
Lobby Hours
Monday – Thursday: 9:00 AM – 5:00 PM
Friday: 9:00 AM – 6:00 PM
ITM Hours
Drive-Thru Interactive Teller Machines (ITMs) open 24/7 with Live Teller Assist available during normal business hours, and Saturday, 9:00 am – 12:00 pm
Monday – Friday: 8:00 am – 6:00 pm
Saturday: 9:00 am – 12:00 pm
171
Hours spent volunteering in Greensboro each year
61,230
Steps taken by our team each week
100
Members we help toward financial wellness each week
"Chicken Fat" by Meredith Wilson
Closures
New Year's Day — January 2, 2023
M.L.K. Jr. Day — January 16, 2023
President's Day — February 20, 2023
Memorial Day — May 29, 2023
Juneteenth Day — June 19, 2023
Independence Day — July 4, 2023
Labor Day — September 4, 2023
Columbus Day — October 9, 2023
Veterans Day — November 10, 2023
Thanksgiving — November 23 – 24, 2023
Christmas Day — December 25, 2023