Latest Updates
Are you doing your best to be secure? Check back often for tips, new and popular resources and our most recent updates on emerging security threats.
Any info you send or receive on an open Wi-Fi hotspot is visible to anyone who knows how to look – use a VPN (secured connection) instead
Be wary of anyone offering to help, don't proceed with the transaction if the screen offers unfamiliar options, don't reenter your pin if it eats your card
It's a good idea to close all your other browser sessions and tabs before you log into online banking – and always be sure to log out when you're done
If you don't recognize the sender, don't open the email – don't reply, and don't get tricked by a subject line that says, "Remember me?"
Use anti-virus, anti-spyware software and keep it updated; set up a firewall; keep all your technology updated with the latest security patches
Make every password unique, at least twelve characters long and include at least one special character. Ideally, choose a password made of uppercase, lowercase and special characters, which contain no personal information.
When Allegacy sends you an email, we always include the last four digits of your Member Number in the upper right corner (example, xxxx1234). If an email seems suspicious, you can contact us to verify its legitimacy.
We will never contact you with a request for sensitive information, like your account number, social security number or password. If you didn't initiate contact, the request is not from us. The only time in which we'd ask for private data is if you're the one who started the conversation and a secure channel is being used, such as Secure Email or Secure Chat within WebBanking.
Our website will never prompt you for sensitive information. That goes for WebBanking too. We will also never ask you to send private data over email.
Please DO NOT send any sensitive information like account numbers or passwords through open email, an online form or Live Chat as none are completely secure communication channels. If sensitive details are needed, please use the Secure Messaging Center or Secure Live Chat found within WebBanking. This ensures your communications are protected through a closed and encrypted channel.

Common tactics of cyber criminals
Fraudsters send emails (or other communications) that look like they come from a legit source, trying to trick you into handing over sensitive info
Criminals can redirect traffic from a trusted website to a fraudulent lookalike, where you're prompted to "verify your account" using private data
Malware is "malicious software" – when downloaded, it can secretly record your keystrokes, attack your computer and steal your personal information
To validate the identity of Allegacy WebBanking™, an EV Digital Certificate is posted on both Allegacy.org and the WebBanking portal. These tethered certificates ensure that your browser is connected to Allegacy WebBanking and not to an imposter's fraudulent site.
To test your browser's compatibility with Allegacy's WebBanking platform, simply click the link below.
Take smart precautions
Sign up for eStatements, so your financial information doesn't have to go through the mail. Log into WebBanking™ to enroll.
Before throwing out any sensitive documents, shred them. If you don't own a shredder, use a shredding service; many office supply stores and shipping or printing businesses offer this. A cross-cut shredder is more secure that a strip shredder since it cuts the paper into countless pieces and can't be reconstructed.
Clean out your wallet. Carry only what you need – your driver's license, debit card and credit card. Never carry your social security card in your wallet. This will make it easier to close and restore your accounts if your wallet is lost or stolen.
Keep a copy of all important financial contact information in your records, including all the 800-numbers on the backs of your debit and credit cards. Store this info somewhere secure, not in your wallet.
Keep private information private. Don't post your address or phone number on social media sites. All it takes is a few pieces of information for a thief to steal your identity and account information.
Consider enrolling in a credit monitoring service through one of the major credit reporting agencies. If they detect any suspicious activity, you'll  be contacted right away.
What if your identity is stolen?
Place a fraud alert with one of the three credit agencies; whichever one you choose will inform the other two. A fraud alert will make it harder for someone to open new accounts in your name.
If a physical theft took place – for example, if your home or car was broken into – file a report with your local police department.
Contact the financial institutions for any accounts that may have been compromised, including credit card companies, banks or credit unions.
File a complaint with the Federal Trade Commission.
For more info on what to do, both immediately and down the road, visit the FTC consumer section on identity theft. In addition to general advice, they also speak to identity theft incidents affecting children, medical records and taxes.
An additional Multi-factor Authentication (MFA) method, Time-based One Time Passcode (TOTP), is available for members who choose this option in WebBanking and Mobile. Members can utilize authenticator apps such as Google Authenticator and Microsoft Authenticator as a secondary authentication mechanism. This feature can be enabled by going to My Settings under Security Options in WebBanking or in the Mobile App.
Let's be our best, together
When you become an Allegacy member, the benefits aren't just individual. When you invest with us, we invest in arts, education, health and community service organizations throughout the Triad. It brings us joy to help our community thrive. It's also the right thing to do.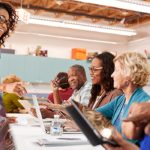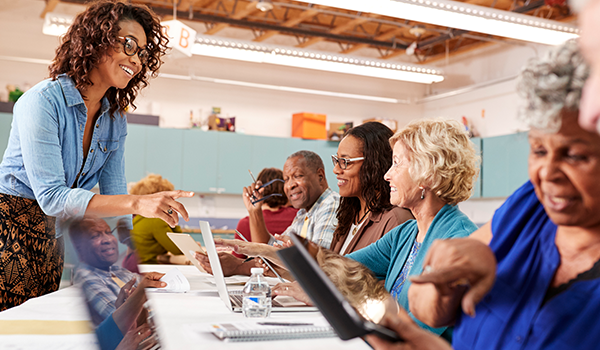 Find out how we collaborate with the technology and data science firm Inmar and the community tech non-profit WinstonNet to help community members get their devices running faster, virus-free.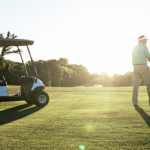 Every year, golfers gather at the Bermuda Run Country Club to enjoy 18 holes of championship golf – while raising funds and awareness to prevent breast and ovarian cancers.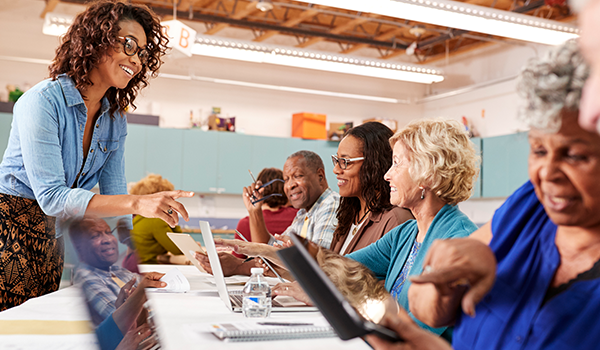 Find out how we collaborate with the technology and data science firm Inmar and the community tech non-profit WinstonNet to help community members get their devices running faster, virus-free.