Financial Centers in the Charlotte-Metro Area
Growing in & around the Queen City
A great banking partner should make life easier.
At Allegacy Federal Credit Union, doing right for you and your wellbeing is our focus every day. We're constantly working to make your life easier by finding new solutions to help you manage your money and accomplish your goals. So, whether you're opening a first checking account or financing a boat for Lake Norman, we've got the banking tools and expertise to help you do it.
Special Offers
We have incredible offers for new members joining at our Charlotte Financial Centers — and there's more to come! Check back frequently for updates to this section. We will evolve the offers as we learn from this community what you most need to improve your financial fitness.
Make the most of your money and access your funds when needed. Our 4.00% APY* Money Market Special is easy to open!
Available for a short time only!
Open online now
or visit a Charlotte Financial Center
*APY = Annual Percentage Yield. APY is effective as of 1.9.23. Rate of 4.00% APY is offered and paid through 6.30.23. After this date, this becomes a variable account with variable rates. Rate may change after 6.30.23. Minimum opening deposit: $50.00. No minimum balance is required to earn advertised APY. Fees may reduce earnings. Offer is not available for businesses and non-profits. Product may be withdrawn or changed at any time without prior notice. Membership eligibility required.
Let Allegacy help you along your financial wellness journey with Enrich, an interactive financial education tool. Mobile and tablet enabled, Enrich delivers dynamic content and lessons on a range of personal finance topics that enhance your financial wellbeing.
Create your profile to unlock custom financial tools + courses
Complete your Financial Wellness Checkup for a personalized learning plan
Enter the $1000 Monthly Challenge to learn more + possibly win a prize
Financial Center Locations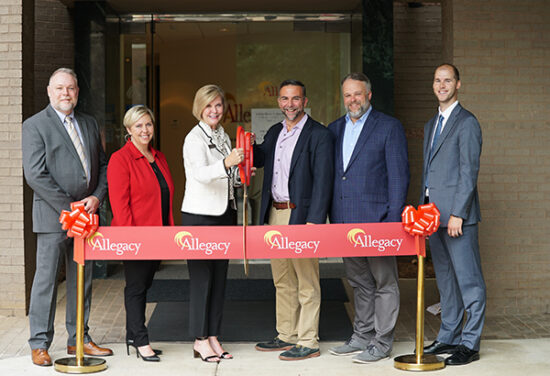 100 Queens Road, Charlotte
On June 29, 2022 we celebrated the grand opening of our newest Financial Center at 100 Queens Road. Members from the Charlotte community and the Allegacy team cut a ribbon, toured the space and enjoyed refreshments + networking. Thank you to Larken Egleston and Rob Horton for being our guest speakers and welcoming us to the community!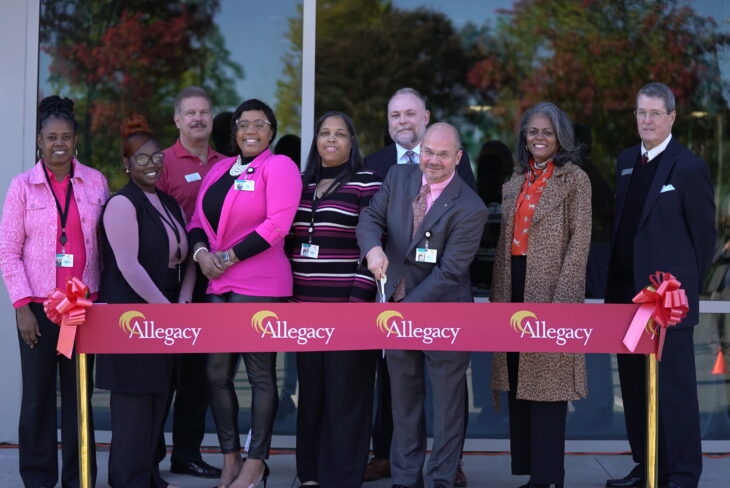 3021 Prosperity Church Road, Charlotte
On October 18, 2022, only a few miles from UNC-Charlotte, we celebrated the grand opening of our second Charlotte Financial Center at 3021 Prosperity Church Road. In addition to delicious treats and fellowship, the Allegacy team and members from the community enjoyed the kind words from our special guests, Michael Orzech and Reneé Johnson.  We thank you all for such a warm welcome!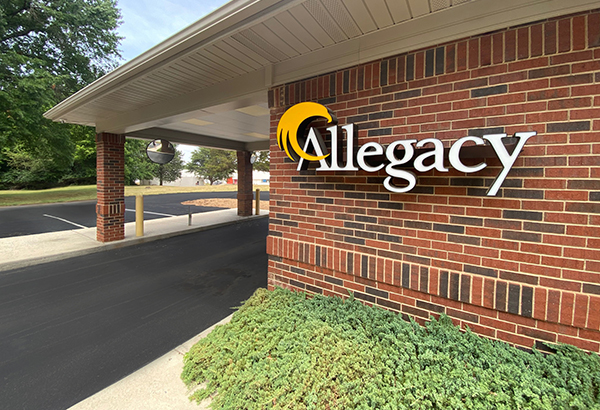 735 Sustainability Way, Davidson
Our original Charlotte-Metro area location, Davidson Financial Center is only 1 mile from Davidson College and nestled among the tranquility of nature.  As a full-service branch, Davidson offers everything you need to achieve financial wellness, including mortgage services, small business assistance and financial planning. Come enjoy a picnic and pop in for conversation when you are done!
Become a credit union member.
Join online now. The application takes about 10 minutes. Just have your ID, Social Security Number and funding account info ready.
Join Now
Wellness of mind, body + wallet.
Health is a matter of balance. That belief shows in everything we do — from the values we cultivate to the resources we offer. In these new Financial Centers, you will find a full suite of services and seasoned experts to advise and celebrate your goals.
A credit union that cares.
"People helping people" is the credit union motto and we stand by it. It's why we created a park for those who've battled cancer. It's why we raise and donate funds to enrich our communities.
Member-owned and not-for-profit
Our fees are lower than a bank's and the interest you earn on savings is higher. We measure success by how we serve members. Just ask our existing 5,000+ Charlotte members how we're doing!
The whole experience was so much easier than I thought it would be, and I just felt comfortable, and that I was in good hands.

Judy C.

— Kernersville, NC