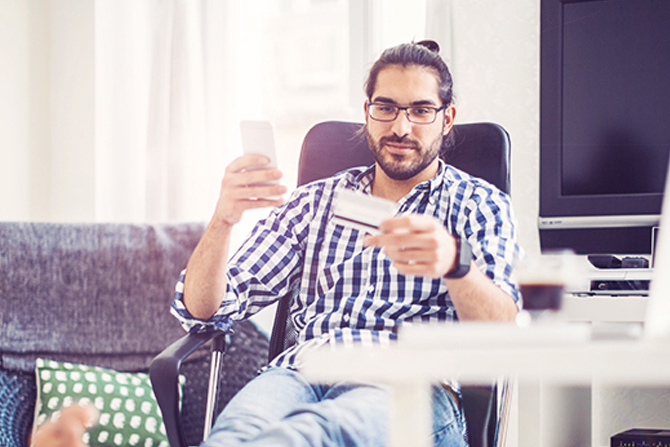 You work hard for your money so when there's a little leftover at the end of month, you deserve to splurge. After all, you've earned it. But what happens when you want something that costs more than the extra you have at the end of the month? Maybe you want to take a long awaited honeymoon. Or maybe you've been dreaming about purchasing a home. Or maybe something unexpected hits like your washing machine breaks down. At Allegacy Federal Credit Union, we care about doing the right thing for your wellbeing and we're here to help you reach your goals and that includes saving for those things that are important to you as well as life's unexpected expenses.
How do you break the cycle?
One of the best things you can do is pay yourself first. This means putting as much as you can afford into a savings account as the very first 'bill' you pay each month. Be sure to put it in an account that you will not touch except for its intended purpose such as a down payment on a house or a true emergency. Even if you have to start as small as $5 or $10 a paycheck, a little is better than nothing. As you get comfortable with the smaller amounts, increase by $5 or $10 (or more). Or if you get a bonus or raise, commit to saving all or a portion. Consistency is key and before long, you'll be saving more than you ever thought possible.
Track your spending. It's hard to create a budget when you have no idea where your money is going. There are several apps to help you do this, but you want to know how much you're spending and find ways where you can cut back. Maybe it's eating more meals at home. Maybe you can increase your insurance deductible. Analyze your situation and see what you can do to cut back.
Create a plan for you. Only you can decide what's important and what's not. There are many guidelines out there to help you determine how much to spend on housing and how much to spend on entertainment, but these are just guidelines to get you started. If you know that you want to spend more on travel and less on housing, it's entirely up to you. The important thing is having a plan (or a budget) that you can live with and includes having a savings account for long term goals, little extra's or emergencies from time to time.
Allegacy offers a wide range of products and services to help you create your vision of financial wellbeing. Visit Allegacy.org to learn more and we'll help you get started.
Source:
McWhinnie, E. 2016. The 3 best money exercises to build your bank account. Money and Career Cheatsheet. Retrieved from www.cheatsheet.com
The information contained above is for informational purposes only and is provided as a service to our members, and is not legal or tax advice. Some links included on this page route to sites owned by an independent third party unaffiliated with Allegacy. Such links are provided only as a convenience. Allegacy does not manage the operation or content of third-party websites and is not responsible for the privacy or security policies on third-party sites. Beware of disclosing personal or account information.