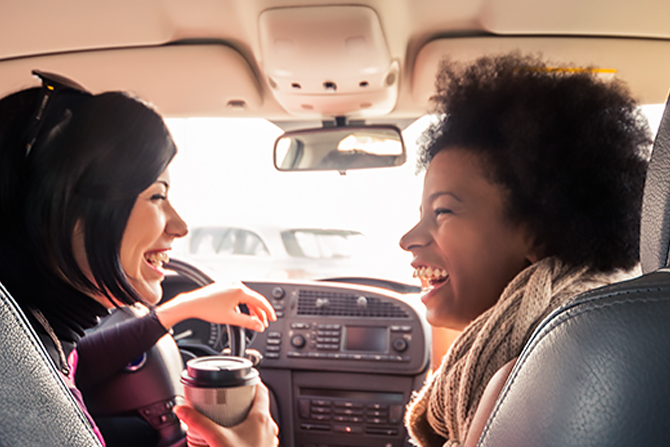 If you've ever asked friends or family members for advice before buying a car, you were probably surprised to learn that they are all experts in the art of the deal. Some swear by an "insider" tip they read online, while others simply don't mind haggling for hours on end. When it comes down to it, you don't need any confidential knowledge or experience to drive away with a deal that satisfies all the parties involved. All you really need is patience, planning and time to do your homework.
Here are five steps to get you started:
1. Know what you can afford. Get pre-approved for an auto loan through a local credit union or bank so there's no last minute disappointment. Allegacy pre-approvals are good for 60 days so you have time to shop around.
2. Know the value of what you're going to buy, especially if it's a new car. Make a list of the models you're most interested in, then research price, reliability and options for each one. Websites like Edmunds.com and KBB.com make it easy to see how your favorite models compare, which can help you narrow your list even further before you even set foot on a dealership lot.
3. If you are trading in your current vehicle, negotiate that deal separately. Always have the dealer state the offer price on their car before you bring your current car into the equation. When the buying and selling transactions are mixed, you never really know the true price that the dealer is offering for either car.
4. Know the value of your trade. Use the same websites to research your trade in value while you're researching the true price of your new car. But once you're at the dealership, have the salesperson look up the trade in value of your car in their book as well.
5. Before signing anything, talk to your auto insurance agent to get the total cost of ownership—meaning how much it costs to insure your desired vehicle, including collision and liability. This helps you make sure you can afford to drive your desired new car.
If you need help along the way, Allegacy is here to guide you. Please feel free to contact our AutoBuying Department for hassle free shopping. We can help with both new and preowned vehicles. Give them a call at 336.774.3480.