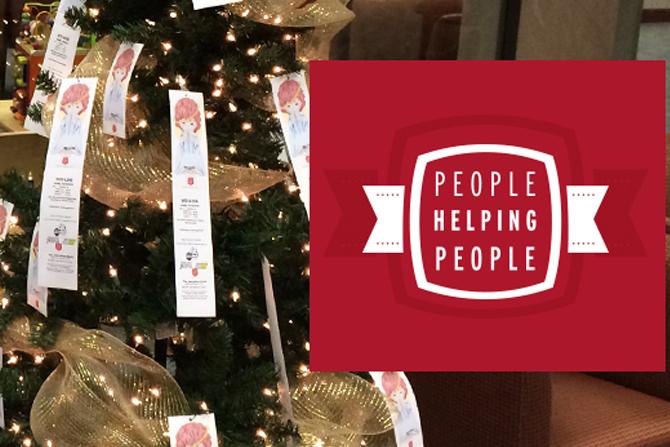 As we embark on one of the most joyous seasons of the year, many of us are moved to do something beyond ourselves by offering our time to organizations in our community or finding a way to make sure all families experience the joy of this special season. We know there are parents who are struggling to make ends meet and often have to choose between putting food on the table or paying a bill. The needs of life often outweigh the wants and these parents do not always have the means to provide the little extra's for their children. This is where the Salvation Army Angel Tree Program can help.
For the past three years, employees within Allegacy Federal Credit Union have made the Angel Tree program part of their holiday traditions. Allegacy is proud, once again, to be one of the Angel Tree donation spots for the 2016 Holiday season. From November 4-December 2, all of our Forsyth County Financial Center locations will display a tree decorated with tags listing a child's name, gender, needs, as well as their wish list. By adopting an angel from the tree and purchasing gifts for your child, you are providing a helping hand for those families who need it.
Help us make this holiday season bright for all children in our community by returning your gifts by December 2.
Visit your nearest participating financial center today and see how you can make a difference in a child's life. It's just another way we can bring to life the credit union philosophy of People Helping People.
These sites are owned by an independent third party unaffiliated with Allegacy.  These links to third party sites are provided only as a convenience.  Allegacy does not manage the operation or content of the website you are about to enter.  Allegacy is not responsible for the privacy or security policies on the sites or other linked third party sites.  Beware of disclosing personal or account information.