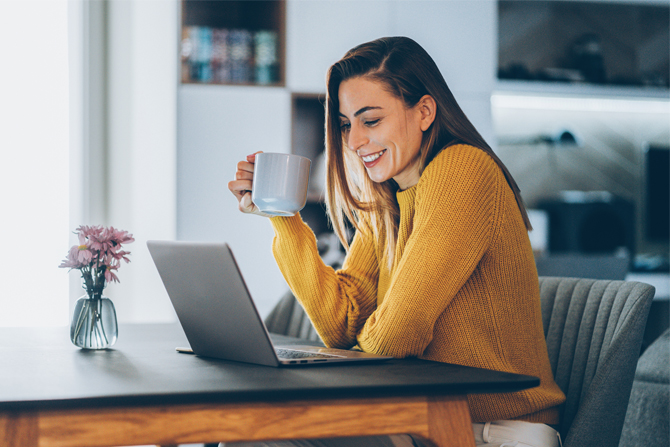 Are you looking for new ways to engage your remote employees? Every day managers have the complex task of keeping their telecommuting employees engaged during the COVID-19 pandemic. Here are five tips you can keep your employees engaged while they work from home.
Tell Me About It
First things first, prioritize communication with your remote employees. It's important for managers to communicate daily so their employees do not feel left out of the loop. Schedule daily check-ins to see how they are doing and ask if you can do anything to help them. It's important to recognize the signs of burnout; staying in constant contact will help you identify workplace stress.
Keep Up the Good Work
Be sure to quickly recognize good work. Employee recognition can take many different forms, for example, you could incentivize continued productivity by offering a gift card or delivery service for their excellent work ethic. A personal thank-you message can also go a long way in making employees feel valued while they work from home.
A Balancing Act
Some employees may find it difficult to establish a healthy work-life balance; especially if there is not a physical separation between their workspace and their personal space. Be sure to communicate the importance of creating boundaries. Remote employees may feel like they need to be available for work 24/7, which can lead to unnecessary stress. Encouraging these steps will help your employees find a healthy work-life balance.
Be a Team Player
As a manager, it is your responsibility to make sure that employees understand that you're all working together toward the same goal. Employees tend to be more engaged when they feel like they're part of a team. To demonstrate a collaborative culture consider reaching out to employees with regular communications encouraging them that you are there to provide any assistance.
The Bottom Line
Employees who are aware of what your expectations are will be more motivated to meet those expectations. Be sure to communicate clearly what you expect from your employees while they work from home. If you want employees to be online for specific hours or if you require a daily report of what they are working on, be sure to ask.
By keeping these five tips in mind, your remote team will be engaged and will grow stronger together during the pandemic.