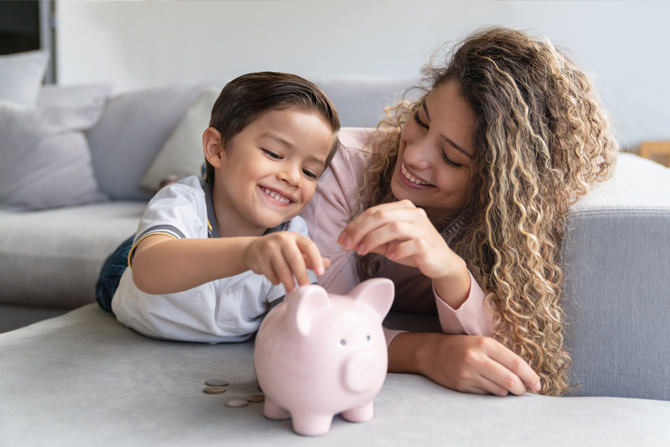 The American Psychology Association estimates that 7 out of 10 American workers suffer from financial stress.1 According to a MetLife study of employee benefit trends, 59 percent of employers strongly agreed that employees are less productive while at work when they are worried about personal financial problems.2
Financial stress can be a burden on our professional lives and have a significant impact on our health, our relationships, and our ability to focus. Understanding the relationship between financial and physical wellness can help you improve both areas of your life.
A clean bill of health
While financial stress causes anxiety, depression, and hopelessness, it can also contribute to heart disease, high blood pressure, insomnia, frequent colds, and minor illnesses. Often, to cope with stress, people turn to unhealthy lifestyle behaviors—such as smoking, drinking, or overeating—which tend to decrease their overall health.
It is not uncommon for people carrying financial burdens to neglect important preventive care or medication regimens. While this saves money in the short term, it often leads to worsened health problems down the road—and more medical bills.
Being a penny pincher can be good
It's true, health care is expensive, but it should not be neglected due to financial trouble. Here are some tips on how to spend your money more wisely:
Utilize preventive care services. Screenings and check-ups can help prevent bigger medical problems (and expenses) down the road.
Manage chronic conditions. By not adhering to treatment and medication regimens, your condition could worsen significantly. Consider mail-order pharmacies and ask your doctor about generic drugs to save money on your prescriptions.
Learn more about your employer's benefit plans. There could be cost-saving options, like a Health Savings Account (HSA), wellness incentive, or carrier discounts that you may want to explore.
Managing financial stress
Recognize your unhealthy coping methods and find alternatives such as meditation, exercise, journaling, or talking with a friend.
Take care of yourself. Get enough sleep, eat right, drink plenty of water, and exercise regularly. Make time for yourself to just relax and unwind.
Talk to a financial advisor about your money worries and devise strategies to get out of debt, start an emergency fund, and gain better control of your finances. Seek out a trusted source for information and referrals.
Keep a positive outlook. While you may not be able to fix your financial challenges overnight, having a plan of action and a timeline can help you feel in control and minimize feelings of hopelessness.
To learn more strategies for managing financial stress, explore the rich content of our financial education tool Enrich.
1 American Psychology Association: "Stress in America: Are Teens Adopting Adults' Stress Habits?" Accessed April 21, 2016.
2 "Opportunity is Knocking: How Benefits Lay the Groundwork for a Thriving Workplace." Insights from MetLife's 14th Annual U.S. Employee Benefit Trends Study. Accessed April 22, 2016.