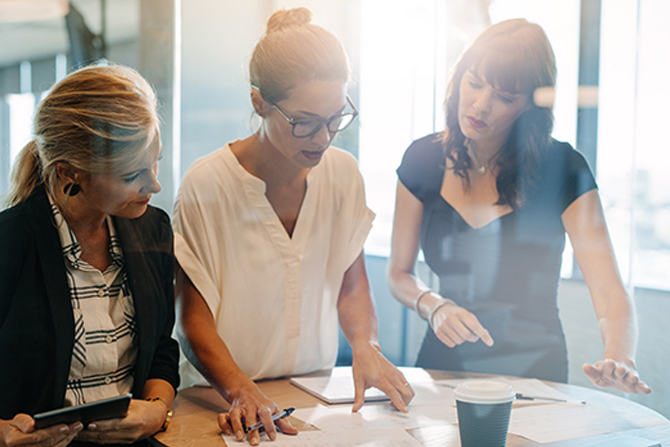 Your need for life insurance changes as your life changes. When you're young, you typically have less need for life insurance, but that changes as you take on more responsibility and your family grows. Then, as your responsibilities once again begin to diminish, your need for life insurance may decrease. In this two-part series, we'll look at how your life insurance needs change throughout your lifetime.
Footloose and fancy-free
As a young adult, you become more independent and self-sufficient. You no longer depend on others for your financial well-being. But in most cases, your death would still not create a financial hardship for others. For most young singles, life insurance is not a priority.
Some would argue that you should buy life insurance now, while you're healthy and the rates are low. This may be a valid argument if you are at a high risk for developing a medical condition (such as diabetes) later in life. But you should also consider the earnings you could realize by investing the money now instead of spending it on insurance premiums.
If you have a mortgage or other loans that are jointly held with a cosigner, your death would leave the cosigner responsible for the entire debt. You might consider purchasing enough life insurance to cover these debts in the event of your death. Funeral expenses are also a concern for young singles, but it is typically not advisable to purchase a life insurance policy just for this purpose, unless paying for your funeral would burden your parents or whomever would be responsible for funeral expenses. Instead, consider investing the money you would have spent on life insurance premiums.
Your life insurance needs increase significantly if you are supporting a parent or grandparent, or if you have a child before marriage. In these situations, life insurance could provide continued support for your dependent(s) if you were to die.
Going to the chapel
Married couples without children typically still have little need for life insurance. If both spouses contribute equally to household finances and do not yet own a home, the death of one spouse will usually not be financially catastrophic for the other.
Once you buy a house, the situation begins to change. Even if both spouses have well-paying jobs, the burden of a mortgage may be more than the surviving spouse can afford on a single income. Credit card debt and other debts can contribute to the financial strain.
To make sure either spouse could carry on financially after the death of the other, both of you should probably purchase a modest amount of life insurance. At a minimum, it will provide peace of mind knowing that both you and your spouse are protected.
Again, your life insurance needs increase significantly if you are caring for an aging parent, or if you have children before marriage. Life insurance becomes extremely important in these situations, because these dependents must be provided for in the event of your death.
Your growing family
When you have young children, your life insurance needs reach a climax. In most situations, life insurance for both parents is appropriate.
Single-income families are completely dependent on the income of the breadwinner. If he or she dies without life insurance, the consequences could be disastrous. The death of the stay-at-home spouse would necessitate costly day-care and housekeeping expenses. Both spouses should carry enough life insurance to cover the lost income or the economic value of lost services that would result from their deaths.
Dual-income families need life insurance, too. If one spouse dies, it is unlikely that the surviving spouse will be able to keep up with the household expenses and pay for child care with the remaining income.
If you'd like to discuss your options, we have financial advisors, available through CFS*ready to help! Call 336.774.3400 to make an appointment today!
*Non-deposit investment products and services are offered through CUSO Financial Services, L.P. ("CFS"), a registered broker-dealer (Member FINRA/SIPC) and SEC Registered Investment Advisor. Products offered through CFS: are not NCUA/NCUSIF or otherwise federally insured, are not guarantees or obligations of the credit union and may involve investment risk including possible loss of principal. Investment Representatives are registered through CFS. Allegacy Federal Credit Union has contracted with CFS to make non-deposit investment products and services available to credit union members. Fixed insurance products are offered through CFS Insurance & Technology Services, LLC