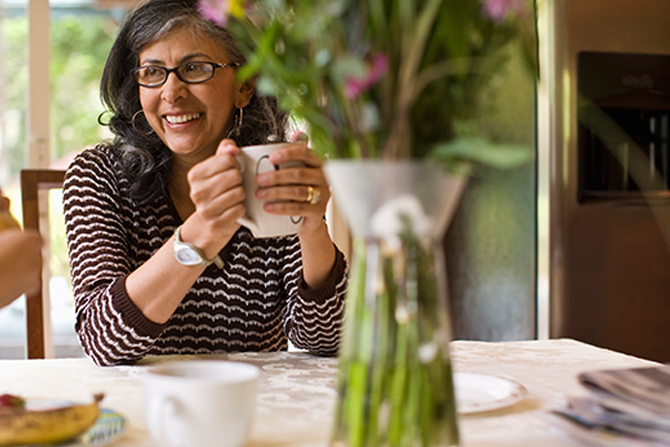 Effective retirement planning is a simple equation. You have to make sure your passive sources of income meet or exceed your monthly expenses. For most of your income, like your retirement accounts, certificates and investments, that income is easy to calculate. You know the rate of return and you know the amount you have saved.
One potential source of retirement income that's a lot harder to predict, though, is Social Security. While it shouldn't be your only source of retirement income, Social Security benefits can provide an added layer of comfort to your retirement. Planning around them, though, requires knowing the amount of your benefit.
That can be a tricky process. The complex web of contributions and regulations can make figuring out your monthly benefit a nightmare. Fortunately, this part of your retirement planning just got a lot easier. A new wave of apps called Social Security benefit calculators can simplify the process dramatically. They are simple to use.
Just input your yearly income, your age, and the date of your retirement. The program takes that information and generates a monthly benefit for you. Some of these programs even include an inflation adjustment tool to let you see how your benefit may change in response to changing economic conditions.
Basic calculators, like those available from the Social Security Administration, will do that and nothing more. These more advanced utilities will let you adjust the information you get based upon a variety of factors. This helps you to visualize the kind of portfolio performance you'll need to supplement your Social Security income.
More than figuring out how much your benefit will be, though, these utilities let you adjust with numbers to see how to best optimize your Social Security benefit. By changing your retirement date, modifying your income and/or changing other variables, you can see how your retirement income will change in response to your decisions. These adjustments can help you make an informed decision about how and when to retire.
These tools will also help you make the difficult decision about when to claim Social Security. The monthly benefit you and your spouse will receive increases every year between the time you turn 62 and the time you turn 70. The caveat to this increase is that you'll likely have less time to spend it. Balancing these demands can be made easier with a calculator tool.
But keep in mind, there are more than a few hazards to making firm plans using one of these utilities. Even the best Social Security benefit calculator can't predict the future. Social Security regulations are a hot-button political issue. Things like cost of living and inflation adjustments can change in response to political as well as economic circumstances. If these regulations change, so will your benefit.
Social Security is the single largest expenditure in the federal budget and it comes under fire every year. If you build your retirement around Social Security income, you might find yourself short as government budgets get tighter.
Also, remember that these tools are for informational purposes only. You shouldn't interpret these results as a guarantee of benefit. Many personal circumstances are considered when figuring your benefit and no calculator can capture them all. Treat this information as a useful planning guideline, but not as a contract.
The most basic planning tool is offered by the Social Security Administration. It's regularly updated and provides the most direct pipeline to the byzantine network of regulations that govern Social Security. While it doesn't allow you to customize your results much, it's a good introduction to planning.
No matter the result you get from your experience with a Social Security calculator, it's only one part of the retirement planning package. You need to take this information and add it to the list of things you know about your retirement options and plans. To develop a financial strategy that can help you overcome the odds, contact the CFS Financial Advisors at Allegacy Investment Group at 336.774.3400, stop by an Allegacy Financial Center today.
*Non-deposit investment products and services are offered through CUSO Financial Services, LP (CFS), a registered broker-dealer (Member FINRA/SIPC) and SEC Registered Investment Advisor. Products offered through CFS are not NCUA/NCUSIF or otherwise federally insured, are not guarantees or obligations of the credit union and may involve investment risk including possible losses of principal. Investment Representatives are registered through CFS. Allegacy Federal Credit Union has contracted with CFS to make non-deposit investment products and services available to credit union members.
SOURCES:
Wall Street Journal
Social Security Administration
Bedrock Capital