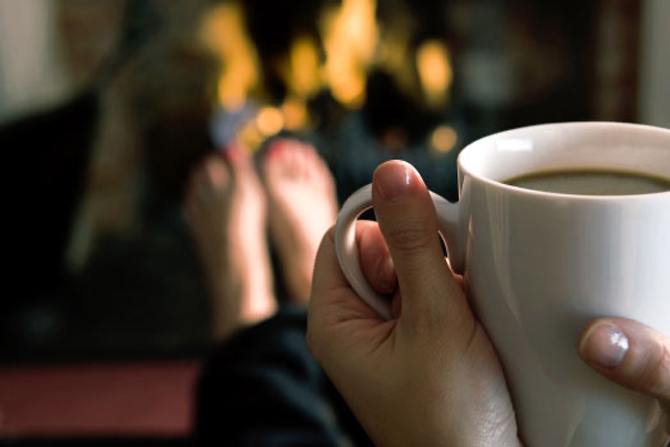 The holidays are a time to spend with family and friends, experience the joy of giving, and participate in countless other traditions you hold dear. While you're making your lists and checking them twice, don't forget to add self-care to the top! Many of us live to take care of others and want to make sure the holidays hold a special memory for them, but wouldn't it be great to wake up January 1st , feeling fabulous and ready to take on the new year instead of exhausted and wondering how you're going to pay for the exuberance of the season?
At Allegacy Federal Credit Union, we believe in the holistic approach to do the right thing for your wellbeing which is why we created these suggestions to help you make the most of this holiday season.
Prioritize:  The holiday season adds lots of things to your 'to do' list. There's shopping, food preparation, holiday parties and family gatherings. Plus, your normal day to day responsibilities, including taking care of yourself and your family. You don't have to do it all. Determine what duties can be delegated to other family members and enlist their help. My daughter loves to shop. I give her a list of names with a dollar amount for each person and she loves it!
Once you've prioritized what needs to be done, look at the places you need to be. Determine those things that are most important to you and skip the rest.
Last, but certainly not least, make sure you have time for yourself. You can't give your all to others if you haven't taken care of yourself.
Relax: While this is an important part of taking care of yourself, it can be difficult with the added stress of the holidays. Be mindful of what you can control and what you can't. Take time out of each day to just breathe. It can be 10 minutes in the morning before everyone wakes up, 10 minutes basking in the warmth of your car in the parking lot at lunch or 10 minutes before bed. You can use this time to simply breathe and let go of the daily demands.
Exercise: Even though time is at a premium these days, don't let exercise fall by the wayside. You might not have time to spend an hour or two at the gym, but a 30 minute walk at lunch or after dinner can at least help you maintain some level of activity from now until you're ready to jump on your New Year's Resolutions. If you spend a lot of time sitting at work, there are many 'under desk' exercise equipment options such as peddlers (bikes) and elliptical machines. Price ranges vary, but the convenience of multitasking while you work can be worth it!
Meal Planning:  While you're planning your holiday menu, take a few minutes to make sure the weeks leading up to the big event have some healthy meals as well. The internet has lots of ideas for Sunday meal prep to make eating healthy during the work week a lot easier. There are also a lot of healthy versions of holiday favorites out there. Carving out a few minutes of  your time up front can save a lot of calories and extra pounds later.
Budgeting: Before heading out on a holiday shopping spree, make a list and stick to it. This goes for groceries, decorations, travel, and gifts. Check the sales flyers for specials on your grocery items. Vintage is in so check your attic for decorations that might just need a little cleaning to make your home look festive. Check flying in or out on different days of the week. You might be surprised at the difference just one day can make.  For more tips, check our Holiday Spending blog!
Making sure you're ready to tackle the last few weeks of the year takes preparation. You have to make a plan to continue the healthy habits you've worked to maintain all year. During the holidays, it's more important than ever to take care of yourself so you can be your best as we close out 2016 and look to 2017.