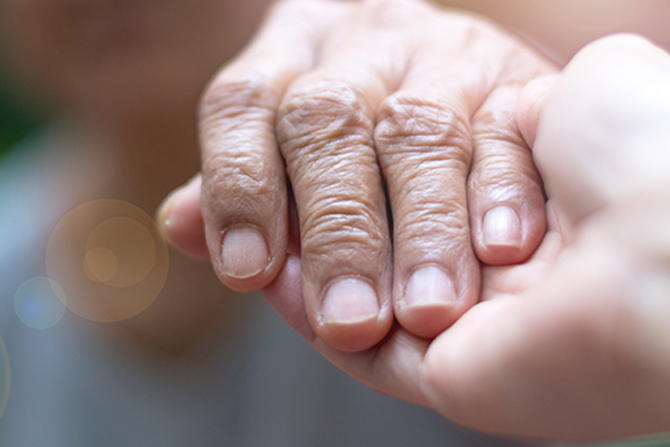 No one should face serious illness alone
Over the years, we've witnessed first-hand the impact that breast and ovarian cancers can have on the lives of patients and their families. Many women survive these cancers, but some do not, and the impact hits close to home when the lives in question belong to your team members.
After seeing the good that Trellis Supportive Care locations provide to our community – including having some employee family members receive care – we began a relationship. Their services include grief counseling, advanced care planning and complementary therapies for patients and their families. Groups such as these make sure that patients don't face death alone and that they have support for as long as they need it.
Be involved. Support the good.
How do we express our concern for the community? By rolling up our sleeves and getting involved – not just because it feels good to give (though it does) – but because it's the right thing to do. We will always do what's right for your wellbeing, and for the health of our community as a whole.