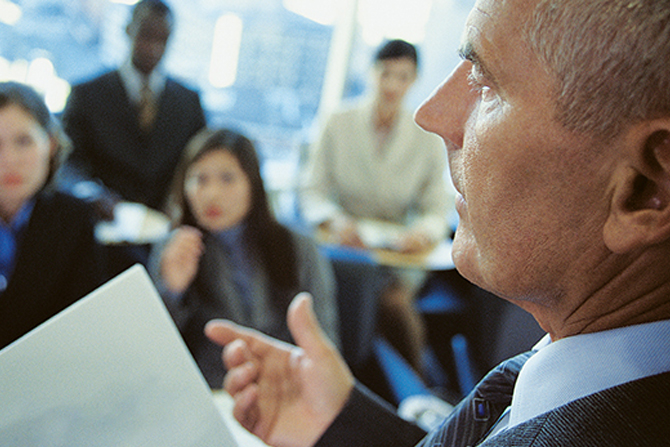 In a perfect world, everything you own would go to your desired beneficiaries – exactly as you intended, according to your will. Unfortunately, if you die unexpectedly, your assets may well not go where you want them – unless you make arrangements in advance.
Probate
The first concept to understand is probate. This is a formal legal process in which the courts give everyone you ever owed money a chance to file a claim against your estate. This process can take months or years, and is very expensive. But some assets skip probate and go directly to family.
Intestate laws
Once your assets clear probate, then no problem – the courts will distribute everything that's left according to your will. Absent a will, your state intestate laws take over. Each state has different intestate laws, and they may not reflect your wishes. Plan in advance.
Your home
Your home usually won't bypass probate. If your spouse lives with you, and owns the property with you, it will probably go to your spouse. However, if you are unmarried, live with a partner, and don't leave a will, your house may go to your children. That may not be what you want.
Tip: Look to see how your home is titled. Does your spouse or partner own it as tenants in common, or tenants in the entirety? The answer can have huge ramifications. Consult an attorney to learn what that means in your state.
Bank accounts, stocks, bonds and certificates
These go through probate, although most states provide some provision for widows to access at least some of the cash to meet living expenses, pending the completion of probate. Consider putting your heirs' names on the account.
Life insurance
Life insurance bypasses probate. Death benefits are ordinarily tax-free, and usually go to your beneficiary in a matter of days.
Retirement accounts
Retirement accounts such as IRAs, 401(k)s and 403(b)s also bypass probate – if you name a beneficiary. Otherwise, these accounts become part of your estate – and subject to probate and the claims of creditors.
Annuities
Generally, annuity balances or death benefits go to the family and bypass probate, so long as there is a named beneficiary. If there is no named beneficiary, your family will have to wait on probate.
Stepchildren
Generally, intestate laws only recognize formal family relationships. Without careful planning, you may accidentally disinherit a stepchild or life partner.
The Bottom Line
The most important things to remember: work with an experienced Estate Planning team in your state, update your will, and update your beneficiaries on retirement accounts, life insurance policies and annuities.
Allegacy has many resources to help you plan for all of life's stages. If you need help determining your estate plans, one of our CFS Financial Advisors will be happy to talk to you. Not only is our staff willing and ready to answer your questions, we also offer workshops on many topics throughout the year.
*Non-deposit investment products and services are offered through CUSO Financial Services, L.P. ("CFS"), a registered broker-dealer (Member FINRA/SIPC) and SEC Registered Investment Advisor. Products offered through CFS: are not NCUA/NCUSIF or otherwise federally insured, are not guarantees or obligations of the credit union and may involve investment risk including possible loss of principal. Investment Representatives are registered through CFS. Allegacy Federal Credit Union has contracted with CFS to make non-deposit investment products and services available to credit union members.