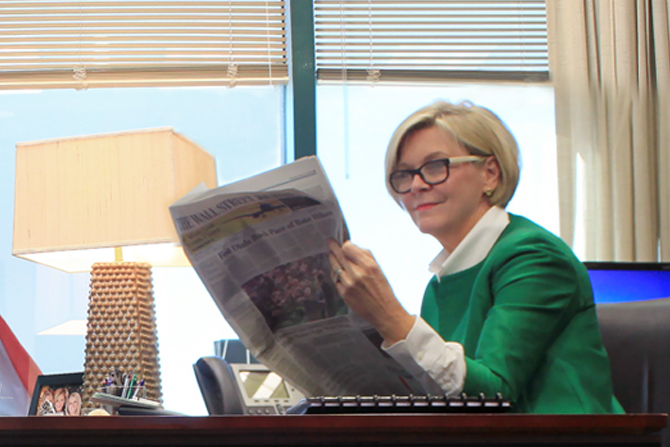 At Allegacy Federal Credit Union, we have always believed in doing the right thing for your wellbeing. It's what inspires us to come to work and once we're here, it's what motivates us towards the benefits we share with our members. This means helping you make the best financial choice for you — even if that means having accounts at other financial institutions. As a credit union, our members are our owners. So, every decision Allegacy makes, every product and service we offer, is based on what is best for our members and community.
I know you understand how unique that is. Many companies exist to serve a group unrelated to their consumers. But credit unions are different, and at Allegacy, our commitment to the people and communities we serve is reflective of the credit union philosophy of "people helping people."
As an employer, we know that helping members be their best must start with helping our team do the same. Doing right is our guiding principle, but it's not always a simple task. It takes a team effort to make a positive impact on members' lives. And while Allegacy's suite of products delivers on that, so do the relationships you build over your financial lifetime.
We believe that success occurs when we achieve our mission of helping people make smart financial choices. We believe that caring for our teammates results in caring for our members. These beliefs are not new to us. The commitment to do the right thing for your wellbeing and help you be your best is simply who we are.