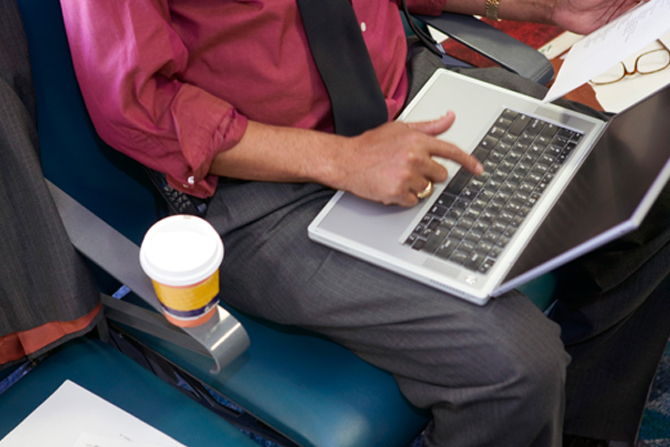 For most of us, the holidays are filled with joy, family and giving to others. Unfortunately, it is common for individuals to take advantage of us during this busy time. At Allegacy Federal Credit Union, we want to make sure you're prepared to recognize some common scams so your information remains secure.
Allegacy will never call you for account information.  In the past, we have received reports from members that state they have received a phone call (usually automated) that indicates that there is an issue with their credit or debit card.  The message provides instructions to call a 1-800 number to correct the issue. If you receive a phone call or text like this, don't give any personal information away. Allegacy will never initiate a call or text asking you for personal information.
The Credit Union has a process in which you may be contacted by our Fraud Prevention Services. In this case, you will NOT be asked to provide your card number, PIN, Security Code, expiration date, full social security number or member number.  Remember, our fraud prevention services will not ask for this information.
Wire Fraud prevention tips:
Never wire funds to people you don't know – no matter how convincing the story may be. Very often, would be thieves will attempt to win their victims' confidence by offering "too good to be true" offers – like a huge discount on a product, a work-at-home offer or even the lottery.  Be very careful of transactions over the internet where it is difficult to identify the person on the other end. A complete stranger asking you to wire funds should be a warning that the transaction is a scam.
Don't accept an offer from a stranger that asks you to deposit a check into your account and then send a wire back out. This is usually a scam to defraud you of the wired funds. Many times the crook will send a check that is "more" than what was expected. The fraudster will then ask you to deposit the check and then wire the difference to an associate in another country. The story usually ends in finding out the check is fake and your hard-earned money is gone. Don't fall for it!
Never give out your Credit Union account information when responding to an unsolicited email, call, text message etc. That information could be used by a thief in trying to wire money out of your account.
Always be wary of someone trying to pressure you into making a decision to wire money quickly. It may very likely be a scam.
ATM Safety
Be aware of your surroundings. Select an ATM that is in a well-lit area.
Don't use an ATM that looks unusual or has features that are out of place. This could be a machine in which thieves have installed a "skimmer" to steal your debit card information.
If you use a walk-up machine, park as close as you can to the ATM.
Car Security
Having your vehicle secure is very important to reduce the likelihood of a break-in. Thieves look for cash or other valuable objects like laptop computers, jewelry, sunglasses etc. If a checkbook or wallet is found – the thief may consider other types of crime.
Park your car in a busy, well-lit area.
Don't leave your valuables in the car for a long period of time.
Install a security system in your car. The manual lock that is advertised on TV will help in preventing the car from being stolen, but will not protect items in the vehicle.
If you are suspicious of anyone claiming to be a representative of Allegacy, please call us at 336.774.3400. We want you to have wonderful holiday memories, unblemished by the actions of those who want to take advantage of you.