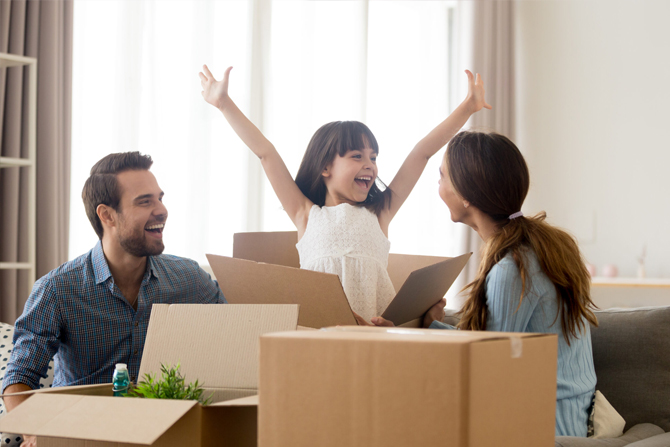 Deciding to move is an exciting time. You've chosen various neighborhoods, toured homes and imagined your family in each room. Then, you walk into the one that feels like home and you know it's time to make another decision – how to pay for it.
With so many options, it can be stressful deciding how to finance your dream. We are thrilled to introduce a new Adjustable Rate Mortgage (ARM) product that could work for you.
Our 5/5 ARM offers the affordability of a traditional ARM, but with longer fixed terms, making it easier to budget. The rate is fixed for the first five years and then can adjust every five years, based on the 5-year Treasury Index.
An ARM offers a lower rate for a specified period of time, amortized over 30 years, making your payments more affordable. This is a great option for those who may need a lower initial payment or plan to move in a few years.
In addition to the lower rate and extended fixed term and amortization schedule, our 5/5 ARM also has lower origination fees than a typical fixed rate mortgage. If you're in the market for a new home or want to refinance the home you're in, call us at 336.774.3400 or contact a mortgage specialist today and we'll be happy to help you find the loan best for you.