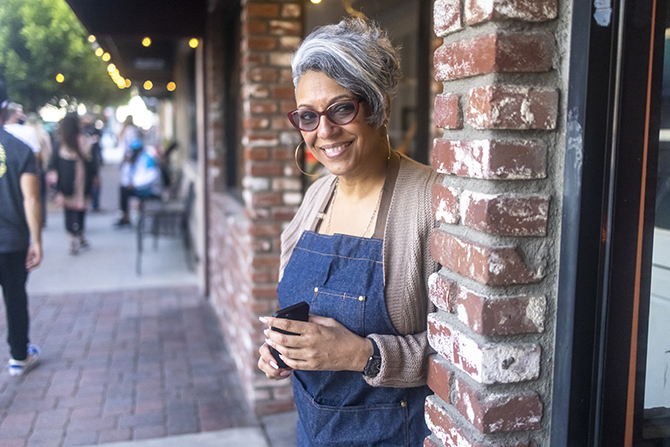 As we embark on this year's holiday shopping season, let's take a moment to celebrate the small businesses that help our local economy thrive. According to Triad Local First, 68% of dollars spent at locally owned businesses stay in our community. This money helps strengthen our schools, create jobs, grow our businesses and make the Triad an even better place to live.
At Allegacy, we know the importance of local. Our roots have been in the Triad for over 50 years. Our team of Business Service Officers can be found at our Westbrook headquarters while our Allegacy Services team including Payroll Services and our Benefit Solutions group is poised for growth with their recent move to Trader's Row in downtown Winston-Salem. We are excited to be part of the revitalization and innovation taking place throughout the Triad. In addition to our relationships in downtown Winston-Salem, we have many small business partners throughout our seven county footprint.
Small business owners are passionate about their business and that extends to their customers. We are thankful that many of them have chosen us to help them grow. We invite you to visit the many small businesses in our area to experience the unique products and services they offer, especially on Small Business Saturday.
Small Business Saturday occurs the Saturday after Thanksgiving as a way to support local businesses after the hustle and bustle of Black Friday. It's a great time to shop the many independently owned stores and relax at quaint coffee shops as the holiday season kicks off.
Small businesses are vital to the local economy and we're here to help them stay here for good.
Sources:
Triad Local First. 2018. Retrieved from http://www.triadlocalfirst.com/why-buy-local