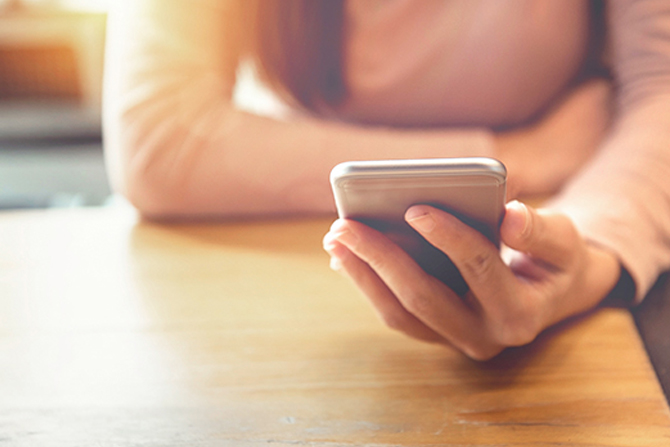 At Allegacy Federal Credit Union, doing right is at the center of everything we do. While we will always do the right thing for your wellbeing, not everyone has the best intentions. Identity thieves can empty your bank account, max out your credit cards and purchase furniture, cars, even homes on the basis of your good credit history.
You may never be able to completely prevent your identity from being stolen, but here are some steps you can take to help protect yourself from becoming a victim.
Check yourself out

Review your credit report periodically and be on the lookout for any fraudulent activity. In addition to checking your own credit, you may want to check the credit of your dependent children periodically. For financial caregivers, there are things you can do to help those under your guidance.
If you need to correct any information or dispute any entries, contact the three national credit reporting agencies: Equifax, Experian, and TransUnion.
You are entitled to receive a free credit report every 12 months from each reporting company.
Freeze your credit
Each of the credit bureaus listed above give you the option of freezing your credit for free. This prevents anyone from opening credit in your name without your knowledge. f you're planning to open credit (credit card, vehicle, home, etc.), you must lift the freeze with the credit bureau prior to applying. You should also consider freezing the credit for your children under the age of 16. If you are someone's guardian, conservator, or have a valid power of attorney, you can freeze their credit as well.
Secure your number

Your most important personal identifier is your Social Security number (SSN). Guard it carefully. Never carry your Social Security card unless necessary. Don't give it out over the phone unless you initiate the call to an organization you trust. Ask the three major credit-reporting agencies to truncate it on your credit reports. Try to avoid listing it on employment applications; offer instead to provide it during a job interview.
You should also file your income tax returns as early as possible to reduce the risk of you SSN from being used to file a false return in your name.
Track it

If you toss it, shred it. Keep a written record of all that's in your wallet: your account numbers, card expiration dates and the numbers of the customer service and fraud departments in a secure place at home.
Save your receipts until you can check them against your monthly credit card and bank statements. Or better yet, use new payment methods offered through digital wallets. This ensures all account information is confidential during transactions and allows you to receive alerts in real-time when transactions take place. So you can monitor your accounts more closely.
Before you throw out any financial records such as credit or debit card receipts and statements, cancelled checks or even offers for credit you receive in the mail, shred the documents, preferably with a cross-cut shredder.
If you ever feel your identity at Allegacy may have been compromised, notify us immediately and we can help you take steps to further safeguard your accounts. For more information specific to online security, read "Practical Online Security Measures".